In 2019, Subaru offered a range of models to cater to different market segments. The notable 2019 Subaru models included:
Subaru Impreza: A compact car available in both sedan and hatchback body styles, known for its standard all-wheel-drive system and fuel efficiency.
Subaru Legacy: A mid-size sedan offering comfort, advanced safety features, and standard all-wheel-drive.
Subaru WRX: A performance-oriented, sporty sedan featuring a turbocharged engine and all-wheel-drive system.
Subaru WRX STI: A high-performance variant of the WRX, with a more powerful engine, upgraded suspension, and other performance enhancements.
Subaru Crosstrek: A compact crossover SUV with a raised ride height, rugged styling, and versatile cargo space.
Subaru Forester: A compact SUV that provided a spacious interior, good fuel efficiency, and a suite of safety and convenience features.
Subaru Outback: A crossover SUV with a wagon-like body style, blending the capabilities of an SUV with the driving dynamics of a sedan.
Subaru Ascent: A mid-size, three-row SUV that offered ample space for passengers and cargo, along with advanced safety features and a comfortable ride.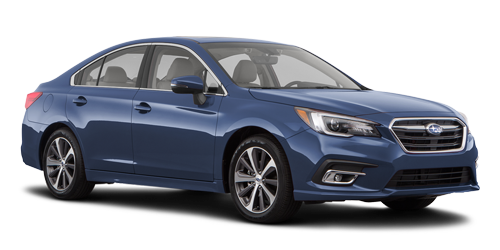 2019 Subaru Legacy Vehicle Example
2019 Subaru Paint Codes and Color Chart
2019 Paint Code Tables By Model
2019 Subaru BRZ Paint Codes
| Year | Mfg | Model | Paint Code | Color Name | Akzo Nobel # | Axalta # | Basf # | Ppg # | Color Shade Example |
| --- | --- | --- | --- | --- | --- | --- | --- | --- | --- |
| Year | Mfg | Model | Paint Code | Color Name | Akzo Nobel # | Axalta # | Basf # | Ppg # | Color Shade Example |
| 2019 | Subaru | BRZ | PAF | Cool Grey Khaki | SUBPAF | Z3148 | 936144 | 945185 | |
| 2019 | Subaru | BRZ | D4S | Crystal Black Silica Met | SUB9407 | X7381 | 827602 | 924772 | |
| 2019 | Subaru | BRZ | K1X | Crystal White Met | SUBK1X | | 905792 | 937760 | |
| 2019 | Subaru | BRZ | 61K | Dark Grey Met | SUB9706 | X4104 | 746730 | 914602 | |
| 2019 | Subaru | BRZ | G1U | Ice Silver Met | SUBG1U | X9075 | 877939 | 930642 | |
| 2019 | Subaru | BRZ | K3X | Lapis Blue Met | SUBK3X | Z1526 | 905791 | 937762 | |
| 2019 | Subaru | BRZ | M7Y | Pure Red | SUBM7Y | Z2241 | 923611 | 941103 | |
| 2019 | Subaru | BRZ | 02C | WR Blue Met | SUB9105 | M9394 | 612882 | 194512 | |
2019 Subaru Forester Paint Codes
| Year | Mfg | Model | Paint Code | Color Name | Akzo Nobel # | Axalta # | Basf # | Ppg # | Color Shade Example |
| --- | --- | --- | --- | --- | --- | --- | --- | --- | --- |
| Year | Mfg | Model | Paint Code | Color Name | Akzo Nobel # | Axalta # | Basf # | Ppg # | Color Shade Example |
| 2019 | Subaru | Forester | M1Y | Crimson Red Met | SUBM1Y | Z3887 | 944474 | 947459 | |
| 2019 | Subaru | Forester | D4S | Crystal Black Silica Met | SUB9407 | X7381 | 827602 | 924772 | |
| 2019 | Subaru | Forester | K1X | Crystal White Met | SUBK1X | | 905792 | 937760 | |
| 2019 | Subaru | Forester | 61K | Dark Grey Met | SUB9706 | X4104 | 746730 | 914602 | |
| 2019 | Subaru | Forester | SAZ | Horizon Blue Met | SUBSAZ | Z4021 | 946185 | | |
| 2019 | Subaru | Forester | G1U | Ice Silver Met | SUBG1U | X9075 | 877939 | 930642 | |
| 2019 | Subaru | Forester | H5Q | Jasmine Green Met | SUBH5Q | Z0138 | 891652 | 932847 | |
| 2019 | Subaru | Forester | SBC | Jasper Green Met | SUBSBC | Z4022 | 946184 | 948001 | |
| 2019 | Subaru | Forester | J8U | Quartz Blue Met | SUBJ8U | Z0704 | 900992 | 935050 | |
| 2019 | Subaru | Forester | M4Y | Sepia Bronze Met | SUBM4Y | Z2300 | 924775 | 941436 | |
| 2019 | Subaru | Forester | H2Q | Venetian Red Met | SUBH2Q | Z0135 | 890009 | 932844 | |
2019 Subaru Impreza Paint Codes
| Year | Mfg | Model | Paint Code | Color Name | Akzo Nobel # | Axalta # | Basf # | Ppg # | Color Shade Example |
| --- | --- | --- | --- | --- | --- | --- | --- | --- | --- |
| Year | Mfg | Model | Paint Code | Color Name | Akzo Nobel # | Axalta # | Basf # | Ppg # | Color Shade Example |
| 2019 | Subaru | Impreza | D4S | Crystal Black Silica Met | SUB9407 | X7381 | 827602 | 924772 | |
| 2019 | Subaru | Impreza | K1X | Crystal White Met | SUBK1X | | 905792 | 937760 | |
| 2019 | Subaru | Impreza | M2Y | Dark Blue Met | SUBM2Y | Z2240 | 923610 | 941102 | |
| 2019 | Subaru | Impreza | 61K | Dark Grey Met | SUB9706 | X4104 | 746730 | 914602 | |
| 2019 | Subaru | Impreza | G1U | Ice Silver Met | SUBG1U | X9075 | 877939 | 930642 | |
| 2019 | Subaru | Impreza | M7Y | Pure Red | SUBM7Y | Z2241 | 923611 | 941103 | |
| 2019 | Subaru | Impreza | J8U | Quartz Blue Met | SUBJ8U | Z0704 | 900992 | 935050 | |
| 2019 | Subaru | Impreza | H2Q | Venetian Red Met | SUBH2Q | Z0135 | 890009 | 932844 | |
2019 Subaru Legacy Paint Codes
| Year | Mfg | Model | Paint Code | Color Name | Akzo Nobel # | Axalta # | Basf # | Ppg # | Color Shade Example |
| --- | --- | --- | --- | --- | --- | --- | --- | --- | --- |
| Year | Mfg | Model | Paint Code | Color Name | Akzo Nobel # | Axalta # | Basf # | Ppg # | Color Shade Example |
| 2019 | Subaru | Legacy | M1Y | Crimson Red Met | SUBM1Y | Z3887 | 944474 | 947459 | |
| 2019 | Subaru | Legacy | D4S | Crystal Black Silica Met | SUB9407 | X7381 | 827602 | 924772 | |
| 2019 | Subaru | Legacy | K1X | Crystal White Met | SUBK1X | | 905792 | 937760 | |
| 2019 | Subaru | Legacy | M2Y | Dark Blue Met | SUBM2Y | Z2240 | 923610 | 941102 | |
| 2019 | Subaru | Legacy | 61K | Dark Grey Met | SUB9706 | X4104 | 746730 | 914602 | |
| 2019 | Subaru | Legacy | G1U | Ice Silver Met | SUBG1U | X9075 | 877939 | 930642 | |
| 2019 | Subaru | Legacy | K2X | Platinum Grey Met | SUBK2X | Z1525 | | | |
| 2019 | Subaru | Legacy | K7U | Tungsten Met | SUBK7U | Z1086 | 904658 | 935607 | |
2019 Subaru Levorg Paint Codes
| Year | Mfg | Model | Paint Code | Color Name | Akzo Nobel # | Axalta # | Basf # | Ppg # | Color Shade Example |
| --- | --- | --- | --- | --- | --- | --- | --- | --- | --- |
| Year | Mfg | Model | Paint Code | Color Name | Akzo Nobel # | Axalta # | Basf # | Ppg # | Color Shade Example |
| 2019 | Subaru | Levorg | D4S | Crystal Black Silica Met | SUB9407 | X7381 | 827602 | 924772 | |
| 2019 | Subaru | Levorg | K1X | Crystal White Met | SUBK1X | | 905792 | 937760 | |
| 2019 | Subaru | Levorg | 61K | Dark Grey Met | SUB9706 | X4104 | 746730 | 914602 | |
| 2019 | Subaru | Levorg | G1U | Ice Silver Met | SUBG1U | X9075 | 877939 | 930642 | |
| 2019 | Subaru | Levorg | K3X | Lapis Blue Met | SUBK3X | Z1526 | 905791 | 937762 | |
| 2019 | Subaru | Levorg | M7Y | Pure Red | SUBM7Y | Z2241 | 923611 | 941103 | |
| 2019 | Subaru | Levorg | P9Y | Storm Grey Met | SUBP9Y | Z3888 | 944473 | | |
2019 Subaru Outback Paint Codes
| Year | Mfg | Model | Paint Code | Color Name | Akzo Nobel # | Axalta # | Basf # | Ppg # | Color Shade Example |
| --- | --- | --- | --- | --- | --- | --- | --- | --- | --- |
| Year | Mfg | Model | Paint Code | Color Name | Akzo Nobel # | Axalta # | Basf # | Ppg # | Color Shade Example |
| 2019 | Subaru | Outback | M1Y | Crimson Red Met | SUBM1Y | Z3887 | 944474 | 947459 | |
| 2019 | Subaru | Outback | D4S | Crystal Black Silica Met | SUB9407 | X7381 | 827602 | 924772 | |
| 2019 | Subaru | Outback | K1X | Crystal White Met | SUBK1X | | 905792 | 937760 | |
| 2019 | Subaru | Outback | M2Y | Dark Blue Met | SUBM2Y | Z2240 | 923610 | 941102 | |
| 2019 | Subaru | Outback | 61K | Dark Grey Met | SUB9706 | X4104 | 746730 | 914602 | |
| 2019 | Subaru | Outback | G1U | Ice Silver Met | SUBG1U | X9075 | 877939 | 930642 | |
| 2019 | Subaru | Outback | NAG | Oak Brown Met | SUBNAG | Z3018 | | | |
| 2019 | Subaru | Outback | K2X | Platinum Grey Met | SUBK2X | Z1525 | | | |
| 2019 | Subaru | Outback | K7U | Tungsten Met | SUBK7U | Z1086 | 904658 | 935607 | |
2019 Subaru WRX STI Paint Codes
| Year | Mfg | Model | Paint Code | Color Name | Akzo Nobel # | Axalta # | Basf # | Ppg # | Color Shade Example |
| --- | --- | --- | --- | --- | --- | --- | --- | --- | --- |
| Year | Mfg | Model | Paint Code | Color Name | Akzo Nobel # | Axalta # | Basf # | Ppg # | Color Shade Example |
| 2019 | Subaru | WRX STI | D4S | Crystal Black Silica Met | SUB9407 | X7381 | 827602 | 924772 | |
| 2019 | Subaru | WRX STI | K1X | Crystal White Met | SUBK1X | | 905792 | 937760 | |
| 2019 | Subaru | WRX STI | 61K | Dark Grey Met | SUB9706 | X4104 | 746730 | 914602 | |
| 2019 | Subaru | WRX STI | G1U | Ice Silver Met | SUBG1U | X9075 | 877939 | 930642 | |
| 2019 | Subaru | WRX STI | K3X | Lapis Blue Met | SUBK3X | Z1526 | 905791 | 937762 | |
| 2019 | Subaru | WRX STI | M7Y | Pure Red | SUBM7Y | Z2241 | 923611 | 941103 | |
| 2019 | Subaru | WRX STI | 02C | WR Blue Met | SUB9105 | M9394 | 612882 | 194512 | |
2019 Subaru XV Paint Codes
| Year | Mfg | Model | Paint Code | Color Name | Akzo Nobel # | Axalta # | Basf # | Ppg # | Color Shade Example |
| --- | --- | --- | --- | --- | --- | --- | --- | --- | --- |
| Year | Mfg | Model | Paint Code | Color Name | Akzo Nobel # | Axalta # | Basf # | Ppg # | Color Shade Example |
| 2019 | Subaru | XV | PAF | Cool Grey Khaki | SUBPAF | Z3148 | 936144 | 945185 | |
| 2019 | Subaru | XV | D4S | Crystal Black Silica Met | SUB9407 | X7381 | 827602 | 924772 | |
| 2019 | Subaru | XV | K1X | Crystal White Met | SUBK1X | | 905792 | 937760 | |
| 2019 | Subaru | XV | M2Y | Dark Blue Met | SUBM2Y | Z2240 | 923610 | 941102 | |
| 2019 | Subaru | XV | 61K | Dark Grey Met | SUB9706 | X4104 | 746730 | 914602 | |
| 2019 | Subaru | XV | G1U | Ice Silver Met | SUBG1U | X9075 | 877939 | 930642 | |
| 2019 | Subaru | XV | M7Y | Pure Red | SUBM7Y | Z2241 | 923611 | 941103 | |
| 2019 | Subaru | XV | J8U | Quartz Blue Met | SUBJ8U | Z0704 | 900992 | 935050 | |
| 2019 | Subaru | XV | PAK | Sunshine Orange | SUBPAK | Z3290 | 938533 | 945567 | |