In 2021, Subaru offered a range of models catering to various market segments. Some of the notable 2021 Subaru models included:
Subaru Impreza: A compact car available in both sedan and hatchback body styles.
Subaru Legacy: A mid-size sedan that offered a comfortable ride and advanced safety features.
Subaru WRX: A performance-oriented, sporty sedan known for its turbocharged engine and all-wheel-drive system.
Subaru WRX STI: A high-performance variant of the WRX, featuring a more powerful engine, upgraded suspension, and other performance enhancements.
Subaru Crosstrek: A compact crossover SUV with a raised ride height, rugged styling, and versatile cargo space.
Subaru Forester: A compact SUV offering a spacious interior, good fuel efficiency, and a variety of safety and convenience features.
Subaru Outback: A crossover SUV with a wagon-like body style, combining the capability of an SUV with the driving dynamics of a sedan.
Subaru Ascent: A mid-size, three-row SUV that provided ample space for passengers and cargo, as well as advanced safety features and a comfortable ride.
2021 Subaru Paint Codes and Color Chart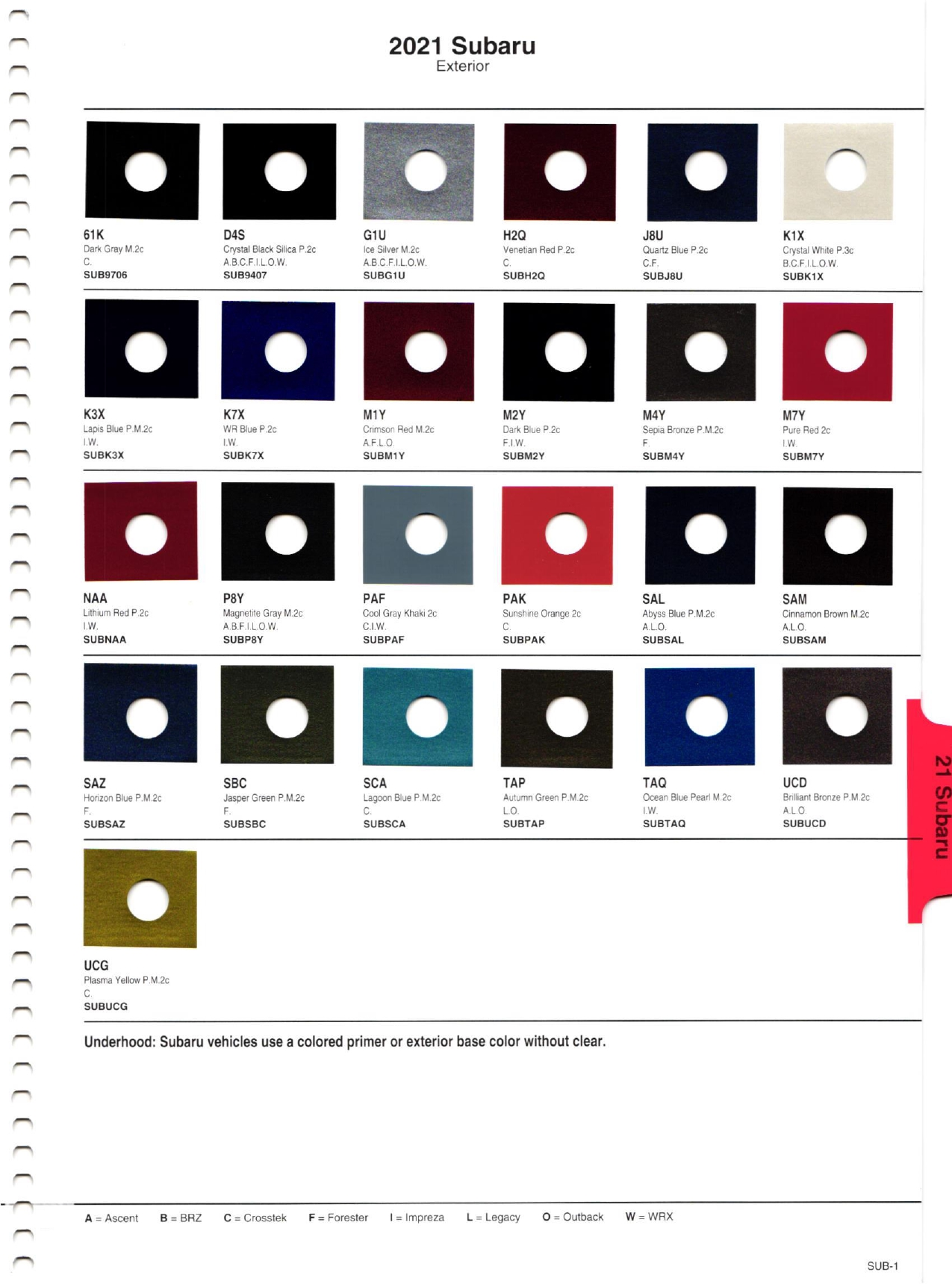 2021 Paint Code Tables By Model