Ford Taurus Paint Code Location
Sections: Click on the year and the page will automatically scroll to that year.
2004, 2005, 2006, 2007, 2008, 2009, 2010, 2011, 2012, 2013, 2014, 2015, 2016, 2017, 2018, 2019
note- Ford codes that start with an M and then have 4 numbers after them can end in an "A", some paint manufacturers use the A ending, some don't. These are all for United States Ford Taurus Paint Codes, and NOT Ford European Union which use a completely different paint code system. The paint code for all Ford's in the United States are on the driver side door and are ONLY 2 letter ( example YZ ) or a letter and a number ( example Z1 ), and they ALWAYS start with a letter.
2013 Ford Taurus Paint Codes
2013 Ford Taurus SHO Paint Chart
2013 Ford Taurus Paint Codes
2013 Ford Taurus Limited Paint Chart
2013 Ford Taurus SE and SEL Model Paint Chart
2012 Ford Taurus Paint Codes
2012 Ford Taurus SE and SEL Model Paint Chart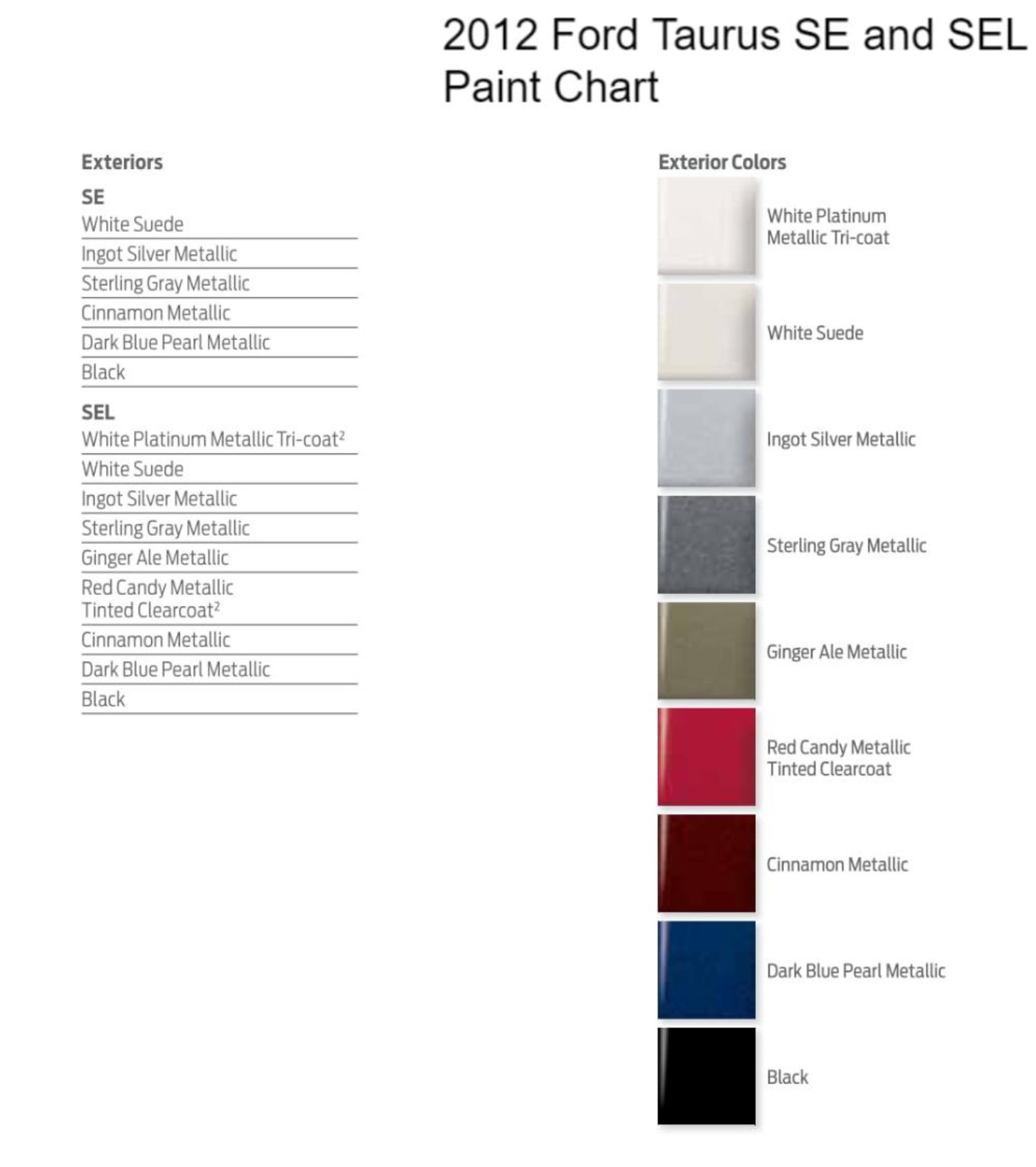 2012 Ford Taurus Limited Model Paint Chart
2012 Ford Taurus SHO Model Paint Chart
2011 Ford Taurus Paint Codes
2011 Ford Taurus Paint Chart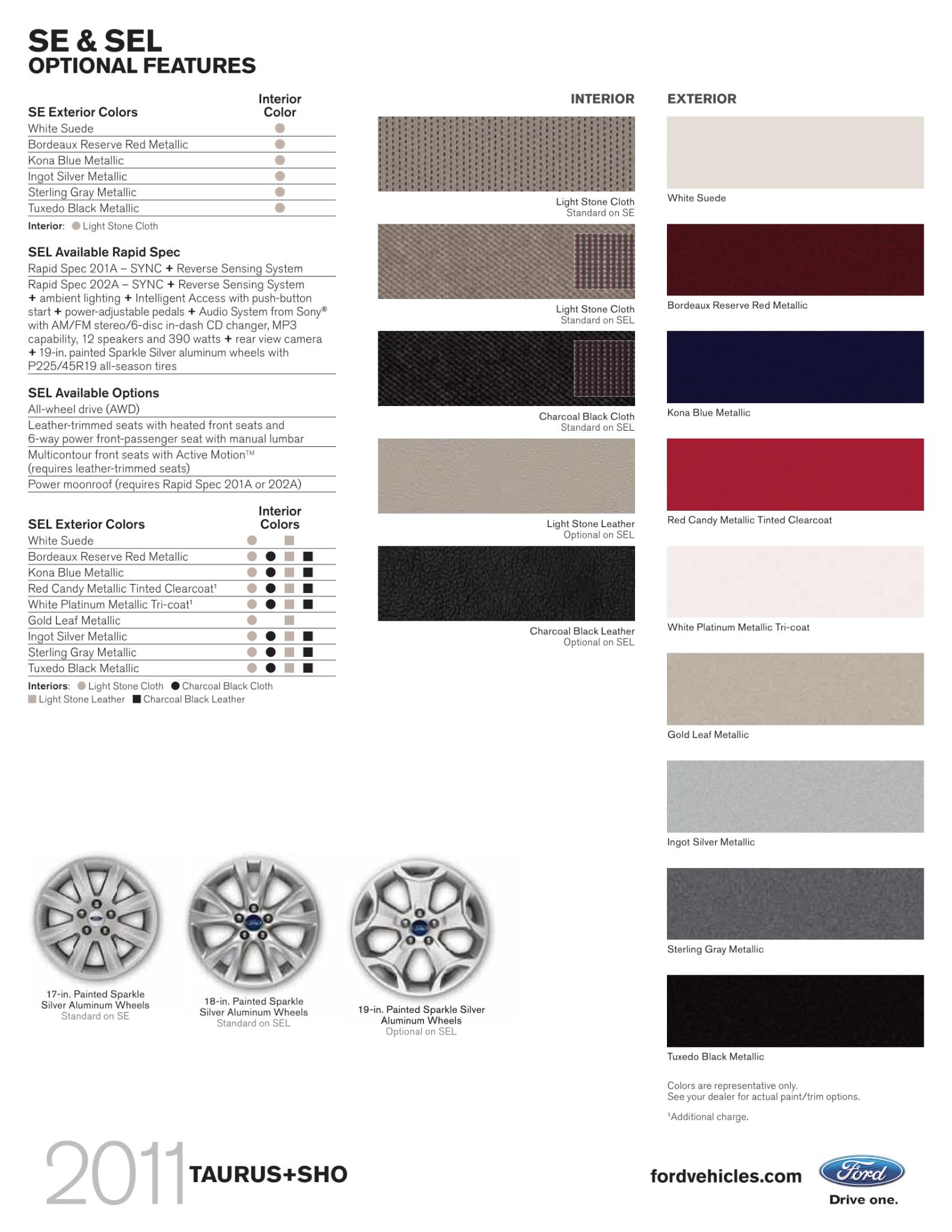 2011 Ford Taurus Paint Chart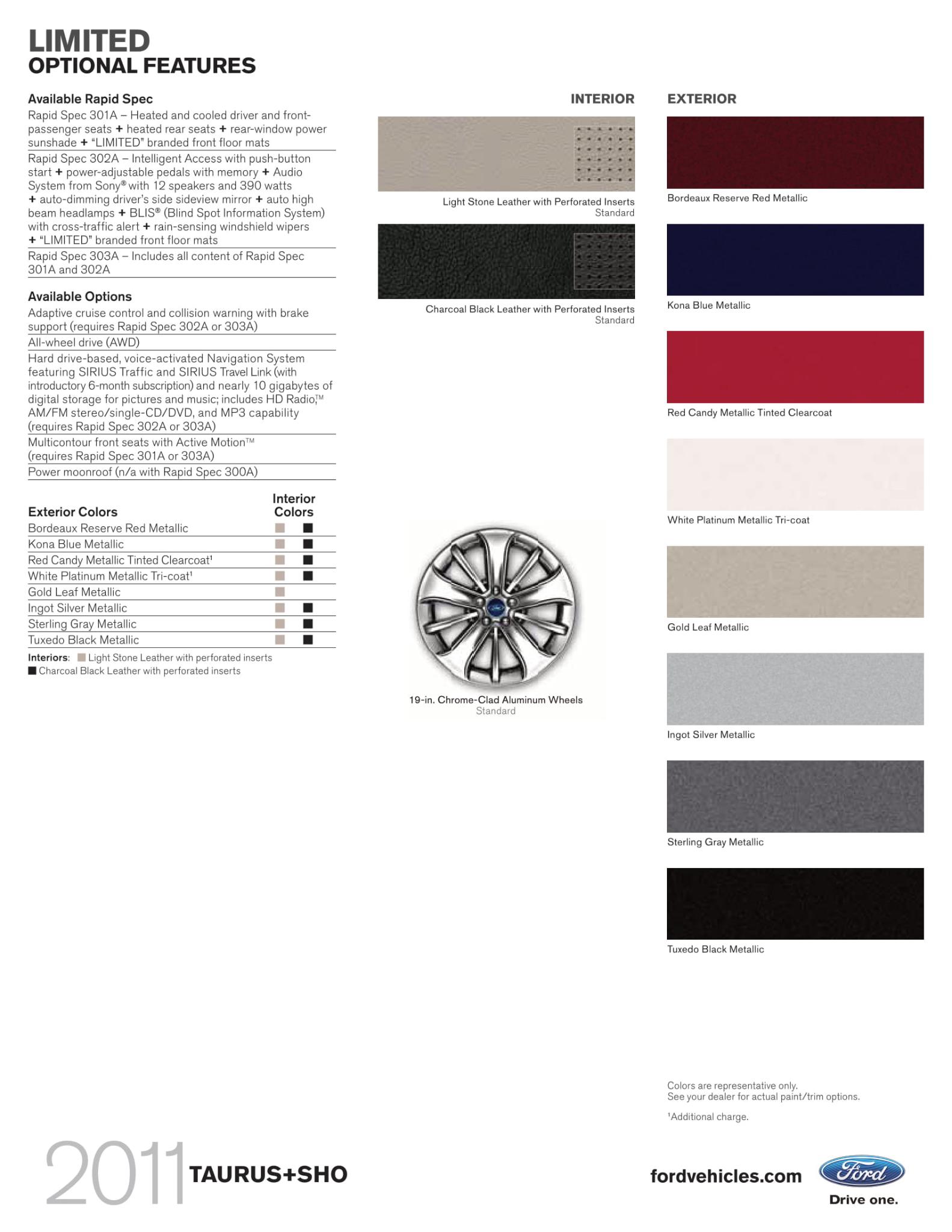 2011 Ford Taurus Paint Chart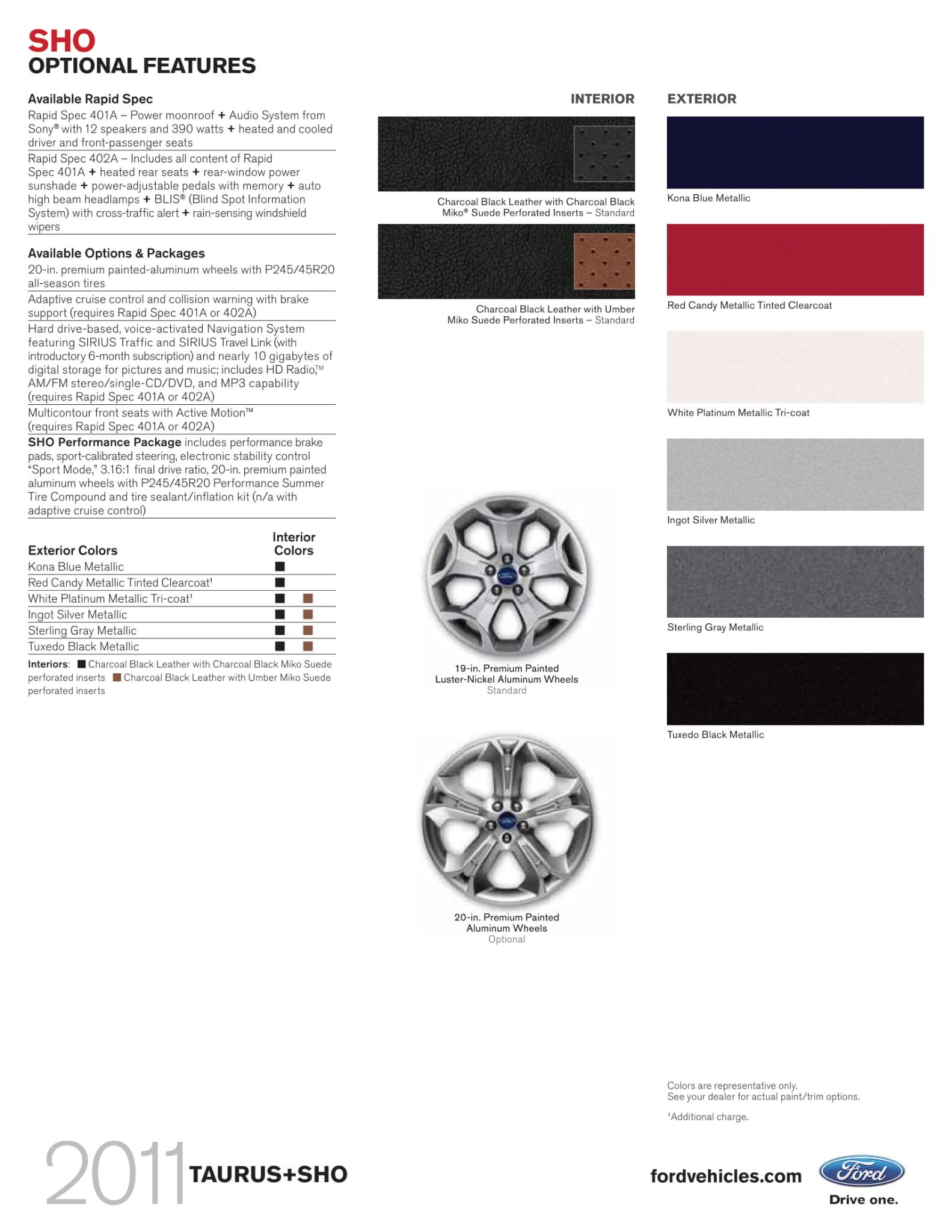 2011 Ford Taurus Paint Codes
Older Ford Taurus Paint Charts
2003 Ford Taurus Paint Chart
2002 Ford Taurus Paint Chart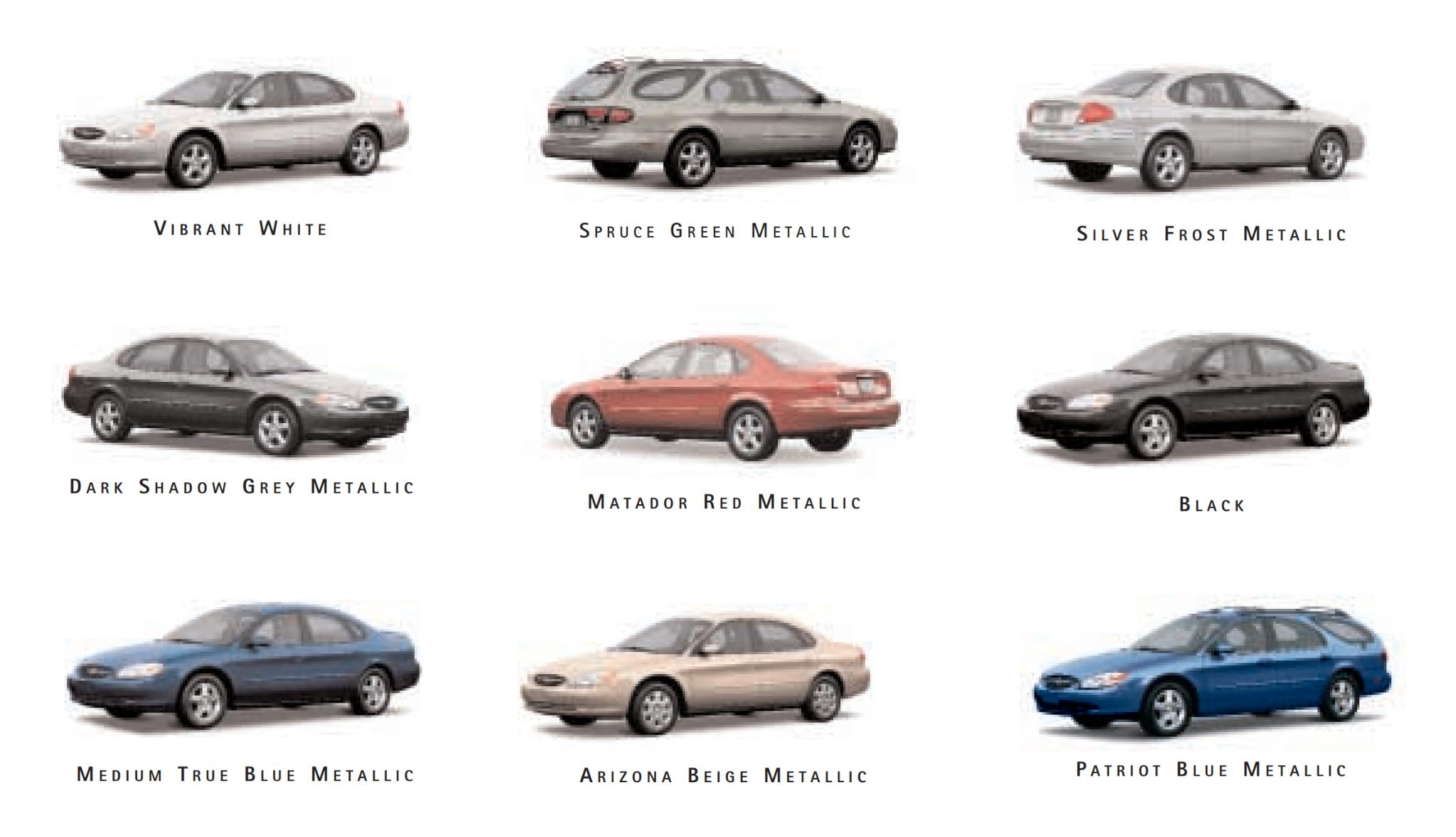 2001 Ford Taurus Paint Chart
2000 Ford Taurus Paint Chart

1999 Ford Taurus Paint Chart
1998 Ford Taurus Paint Chart
1997 Ford Taurus Paint Chart

1996 Ford SHO Taurus Paint Charts


1996 Ford Taurus Paint Chart
1993 Ford Taurus Paint Chart
1992 Ford Taurus Paint Chart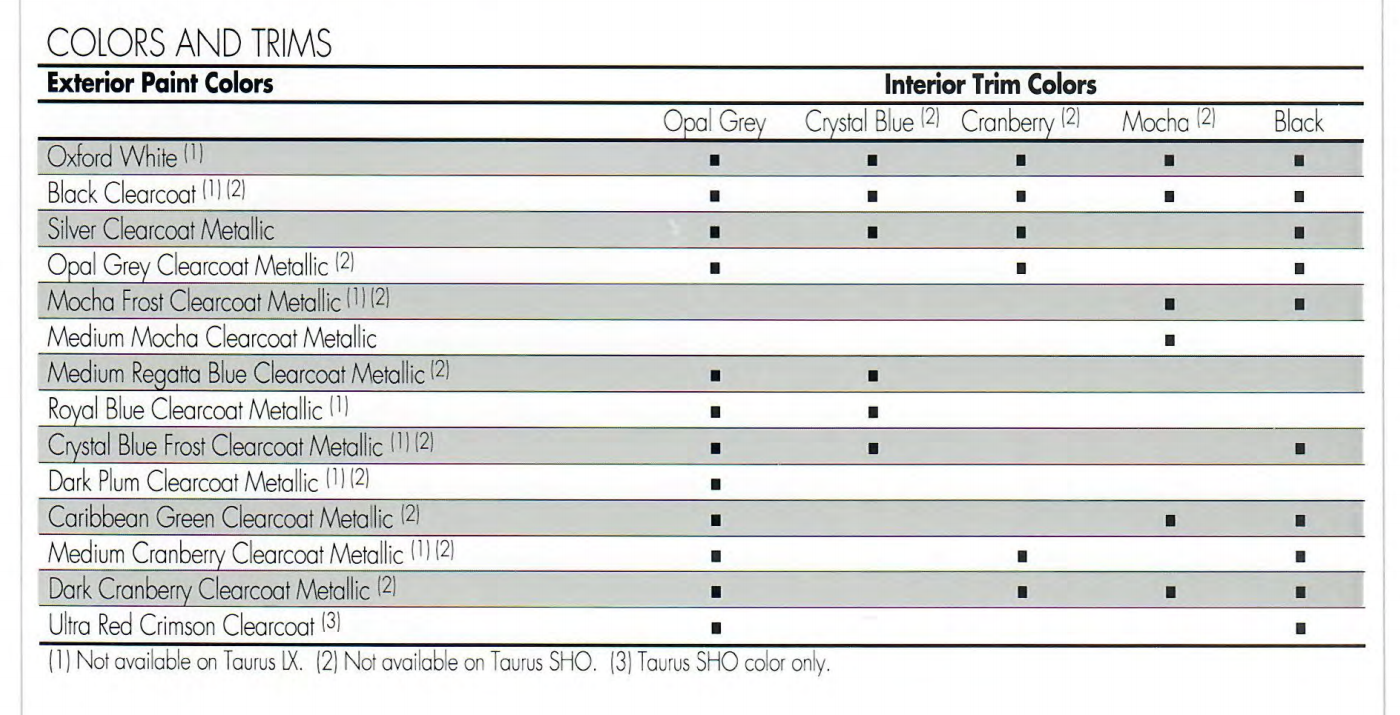 1990 Ford Taurus Paint Chart
1986 Ford Taurus Paint Chart
1986 Ford Taurus Paint Chart