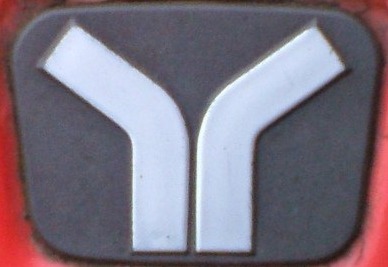 Yugo Digital Paint Library
The Yugo was marketed in the United States from 1985 to 1992 by Malcolm Bricklin, with a total of 141,651 sold – peaking at 48,812 in 1987 and falling to 1,412 in 1992.
Yugo was a subcompact vehicle built by Zastava Automobiles.

1980 - 1985 Yugo Paint Chart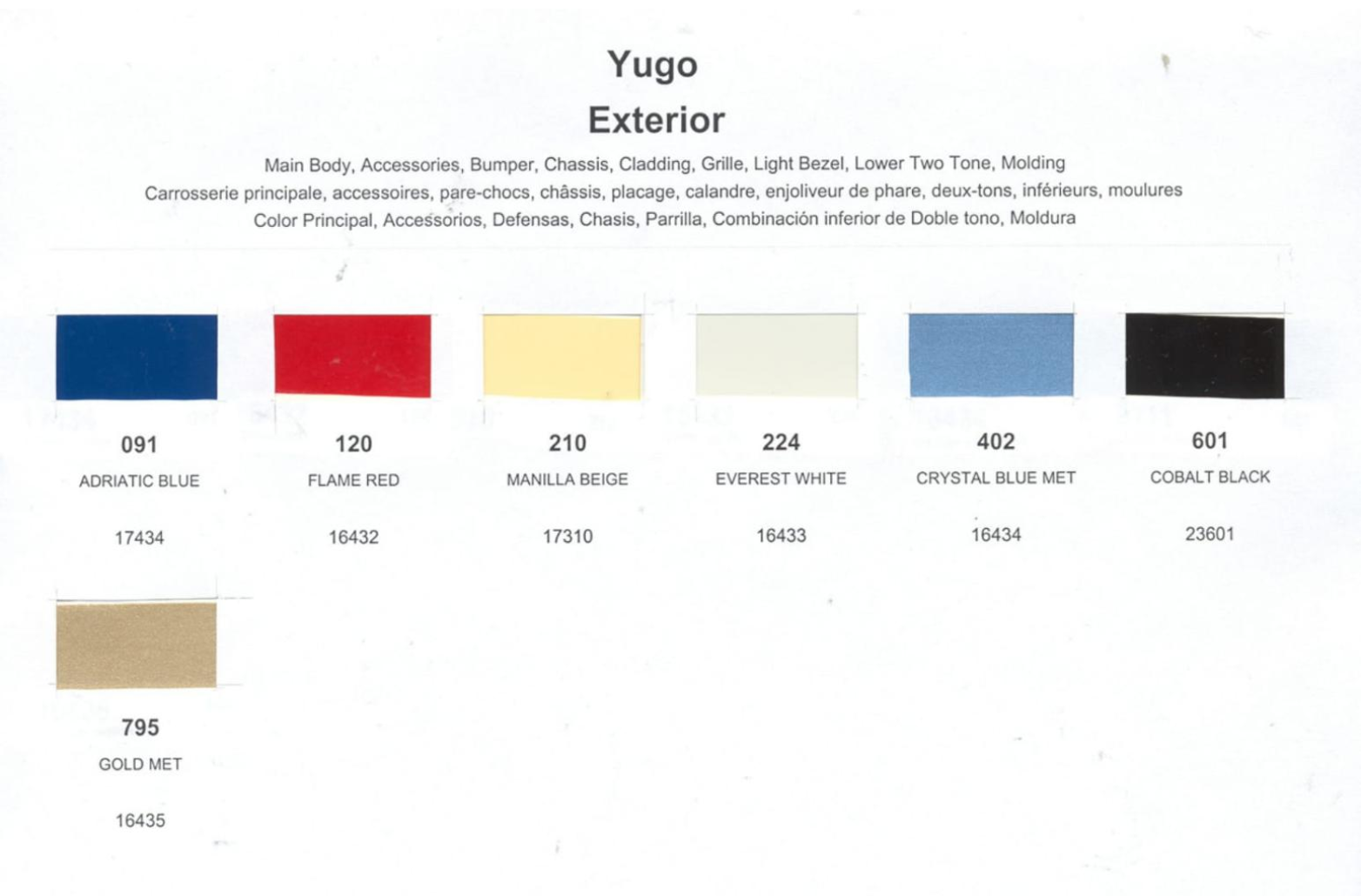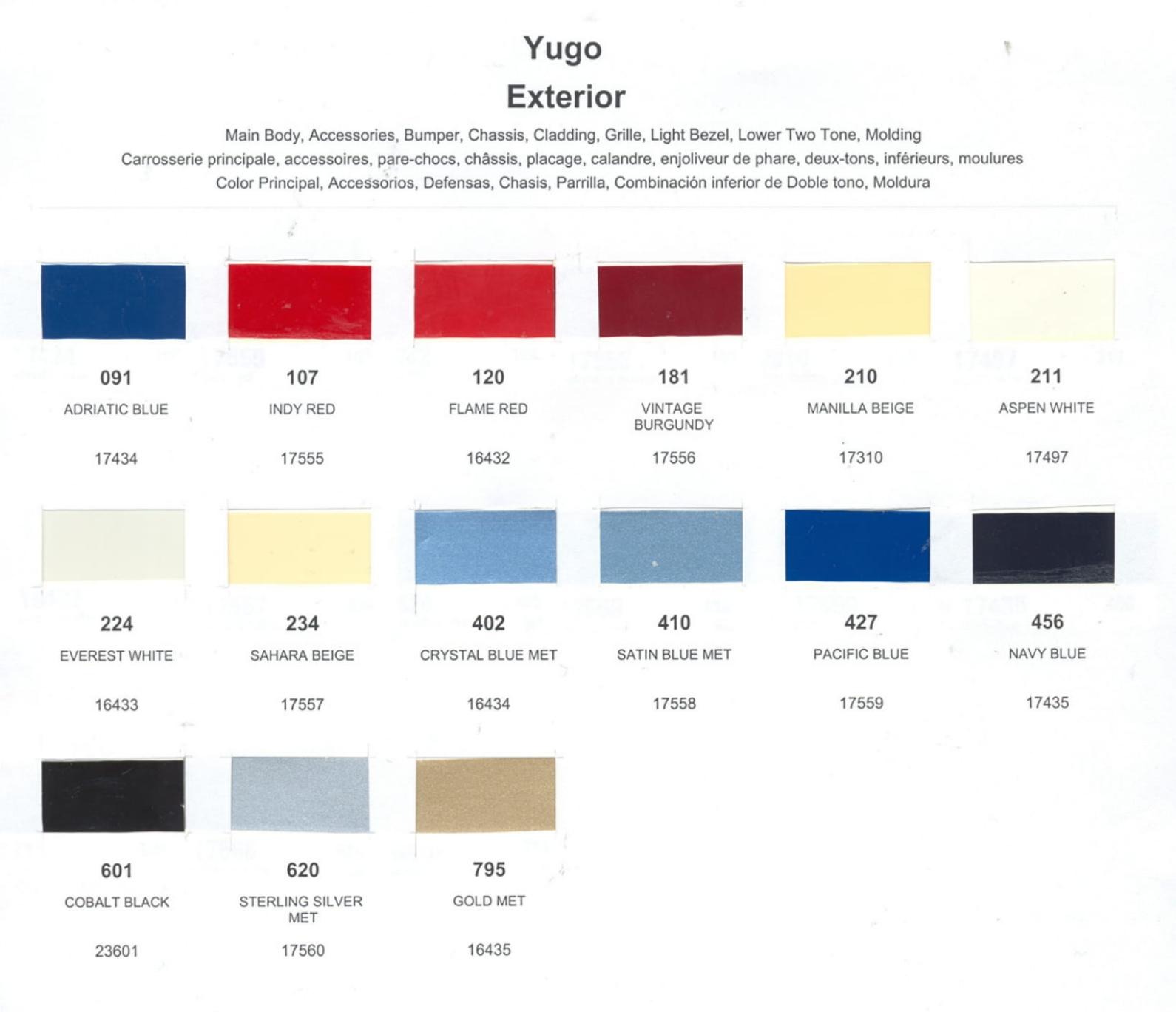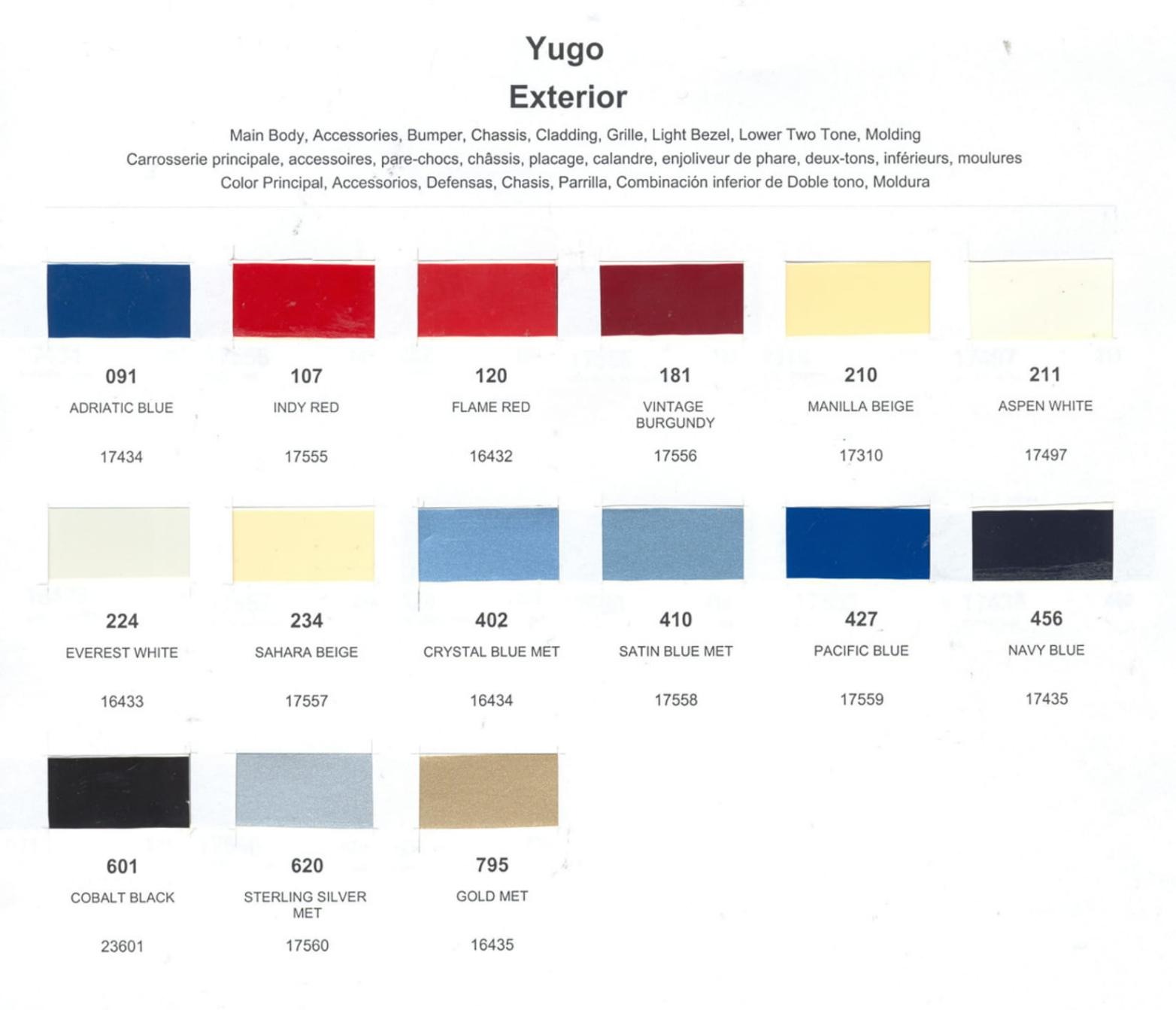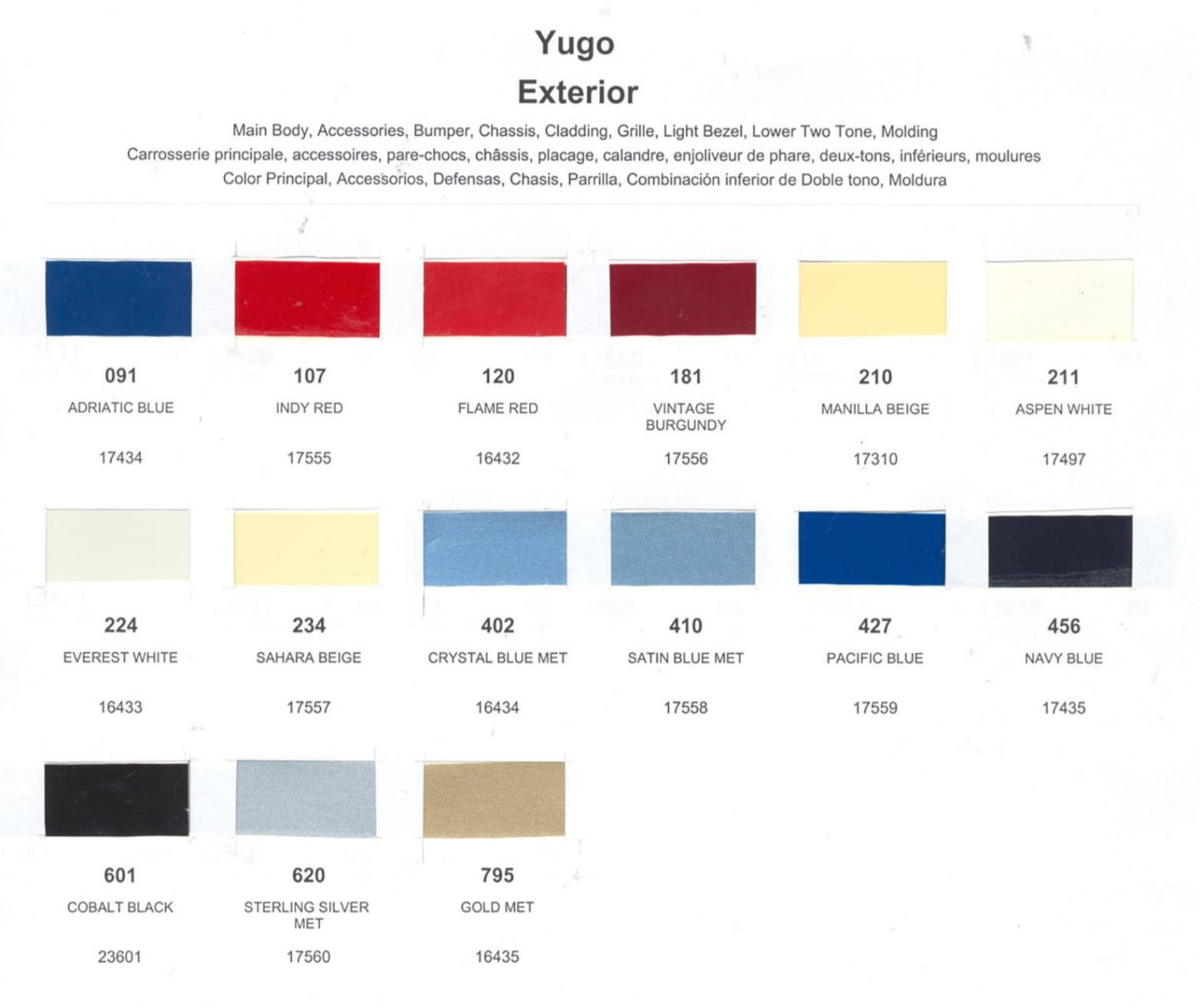 Complete Paint code table from hdpaintcode.com
The paint charts above are for USA Yugo vehicles, the table below is for worldwide Yugo vehicles.

Yugo Car Commercial 1986 from YouTube