Benelli Motorcycles is an Italian manufacturer known for its motorcycles and scooters. Founded in 1911 in Pesaro, Italy, by the Benelli family, the company is one of the oldest Italian motorcycle manufacturers and has a history of innovation and racing success.
Key aspects of Benelli's history and offerings include:
Early Beginnings and Expansion: Initially, Benelli started as a garage, repairing bicycles and motorcycles, but soon began manufacturing its own motorcycles. The first Benelli engine was created in 1920, leading to the production of their first motorcycle.

Racing Success: In the 1930s and onwards, Benelli gained fame through its involvement in motorcycle racing. Benelli motorcycles achieved numerous victories, enhancing the brand's reputation for performance and engineering excellence.

Diverse Range of Motorcycles: Over the years, Benelli has produced a wide range of motorcycles, from small displacement models to larger and more powerful bikes. Their lineup has included scooters, sports bikes, and more recently, adventure and touring models.

Post-War Developments: After World War II, Benelli was able to quickly re-establish itself, producing models that appealed to the post-war market's need for affordable transportation. The company continued to innovate with new designs and technologies.

Ownership Changes: Throughout its history, Benelli has undergone several ownership changes. In 2005, it was bought by the Qianjiang Group, a Chinese corporation. This acquisition led to a new phase in Benelli's history, with a focus on developing models for a broader, global market.

Modern Lineup and Global Market: Today, Benelli produces a range of motorcycles that cater to different segments, including naked bikes, sports bikes, and adventure touring models. The brand has seen a revival in recent years, with new models that blend Italian design with cost-effective manufacturing.

Legacy and Influence: Benelli's rich history and contributions to motorcycle technology and design have made it a significant name in the motorcycle industry. Its legacy is marked by a blend of Italian design, innovation, and a passion for racing and performance.
Benelli Motorcycles, with its century-long history, stands as a testament to Italian craftsmanship and engineering in the motorcycle world, continuing to evolve and adapt to the changing demands of motorcyclists around the globe.
2006 and Up Benelli Paint Codes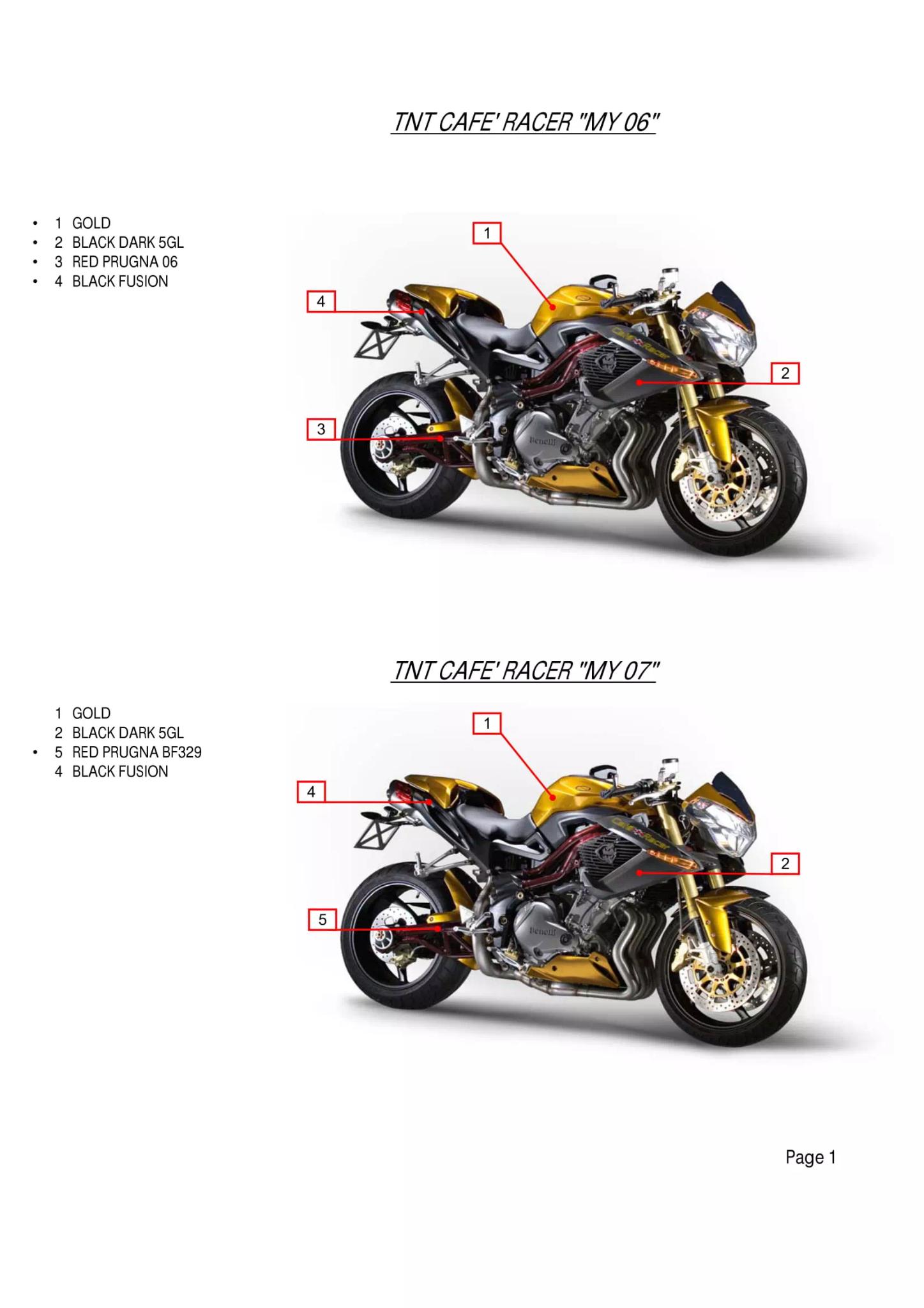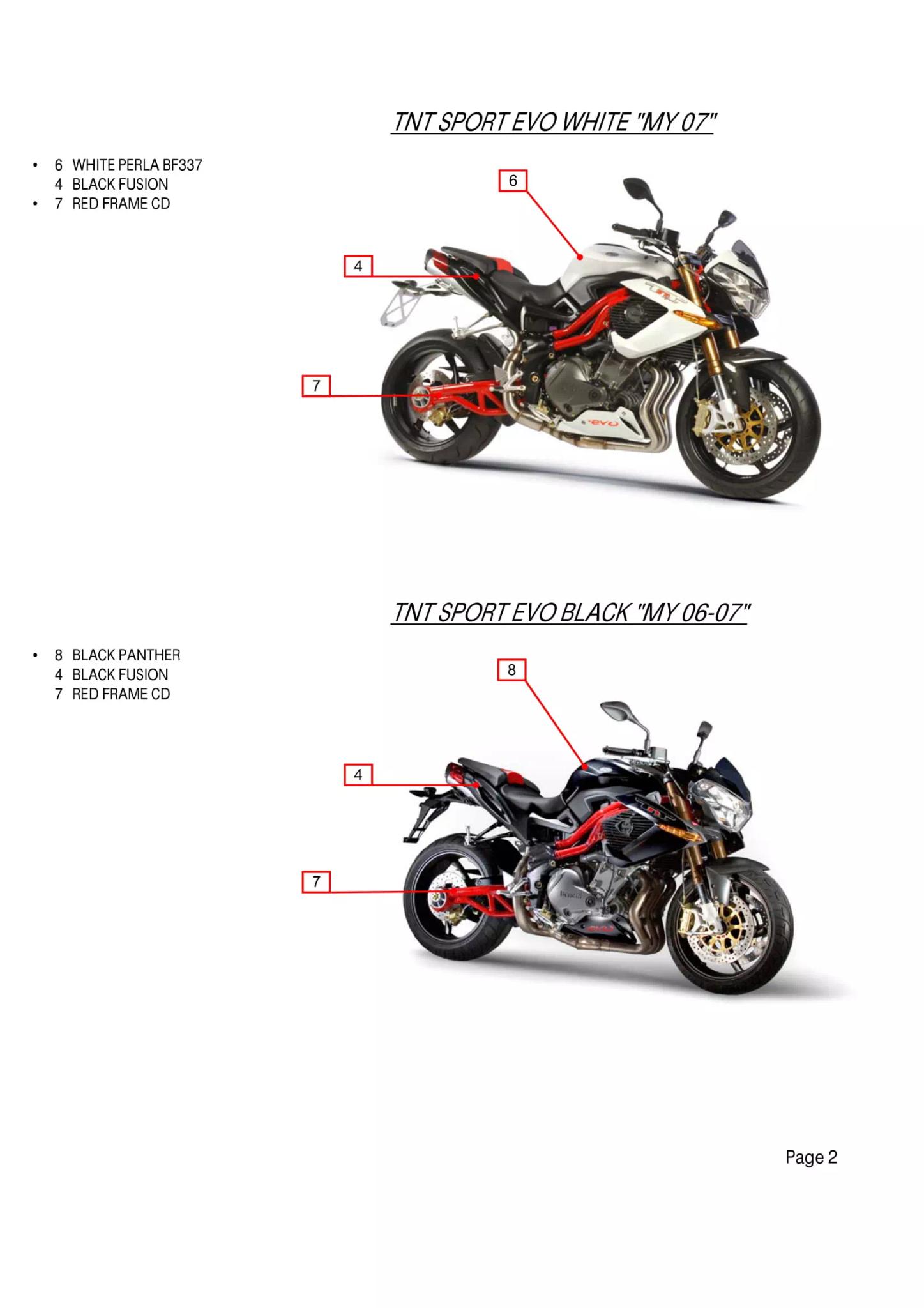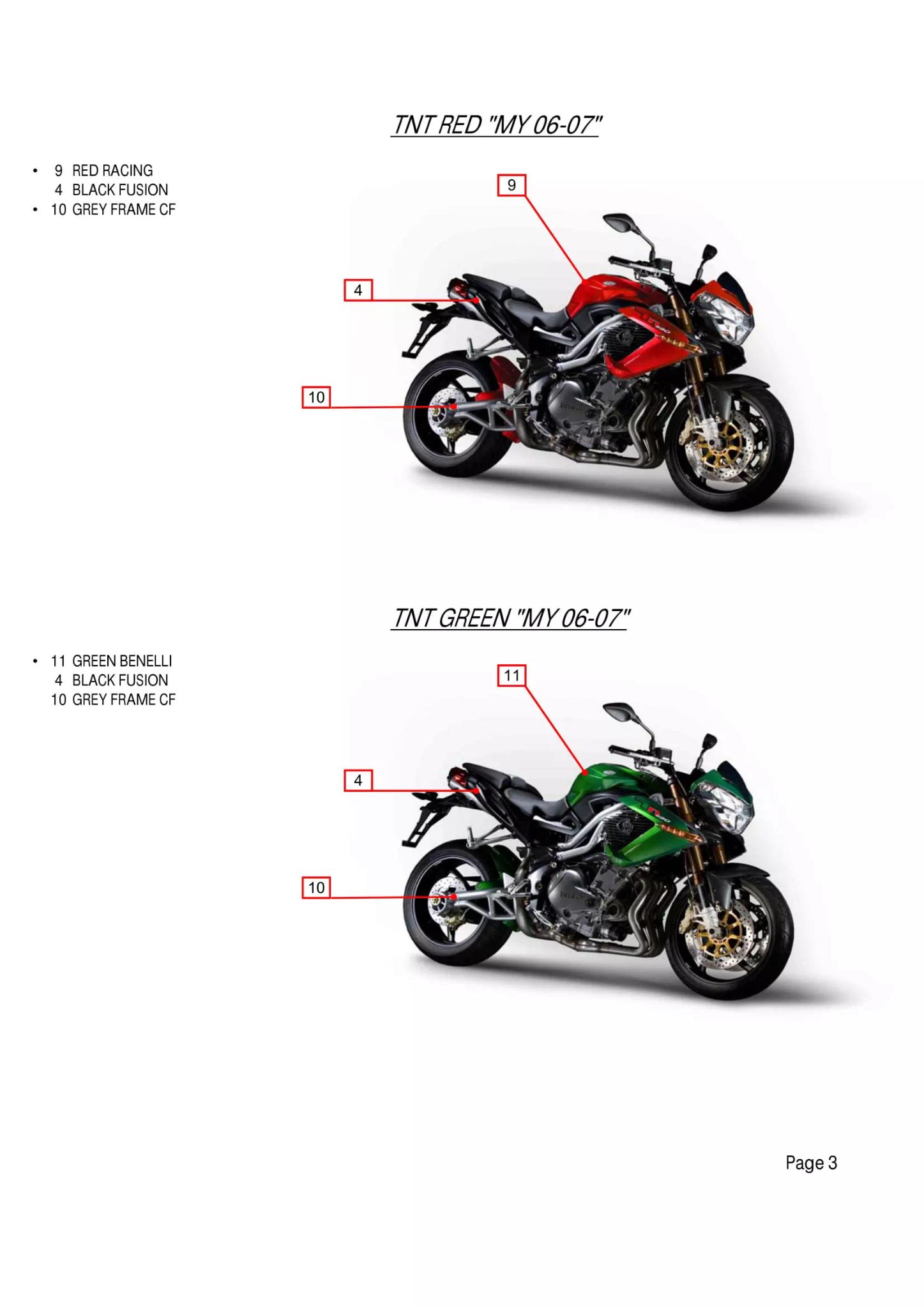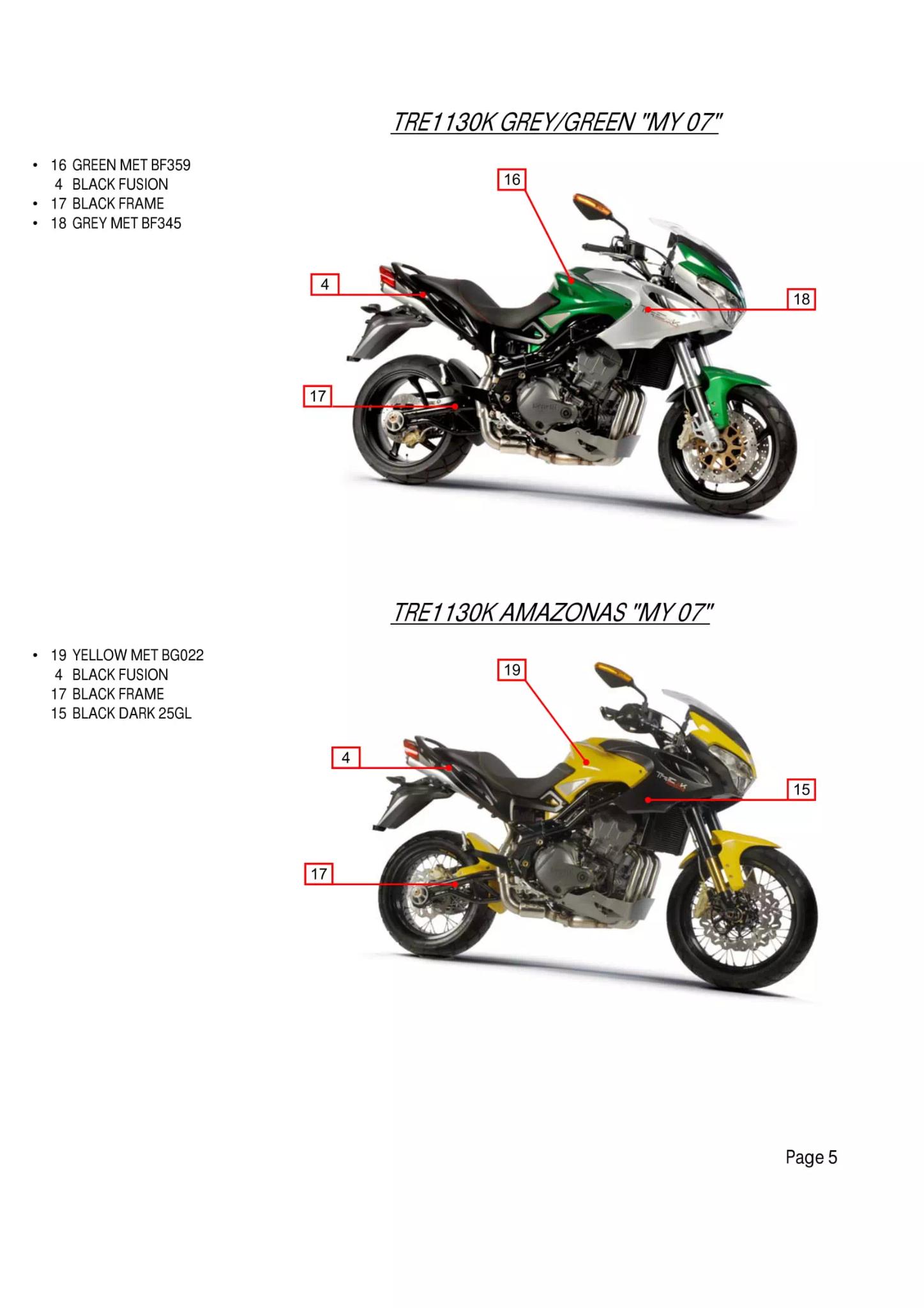 2006 and below Benelli Paint Codes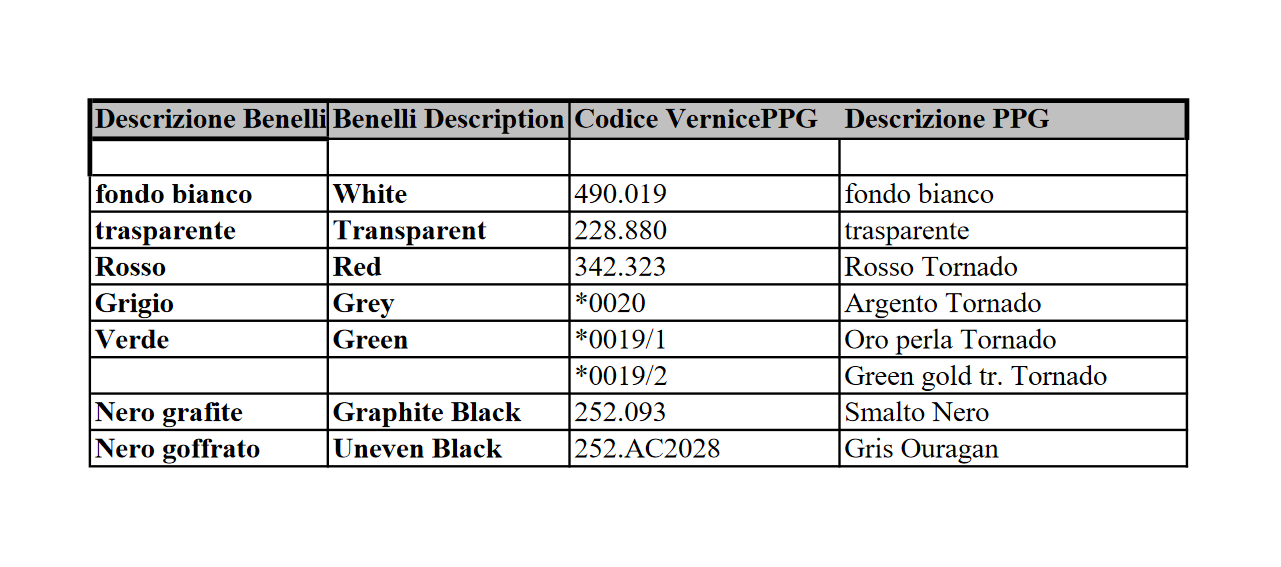 Lechler Benelli Historical Database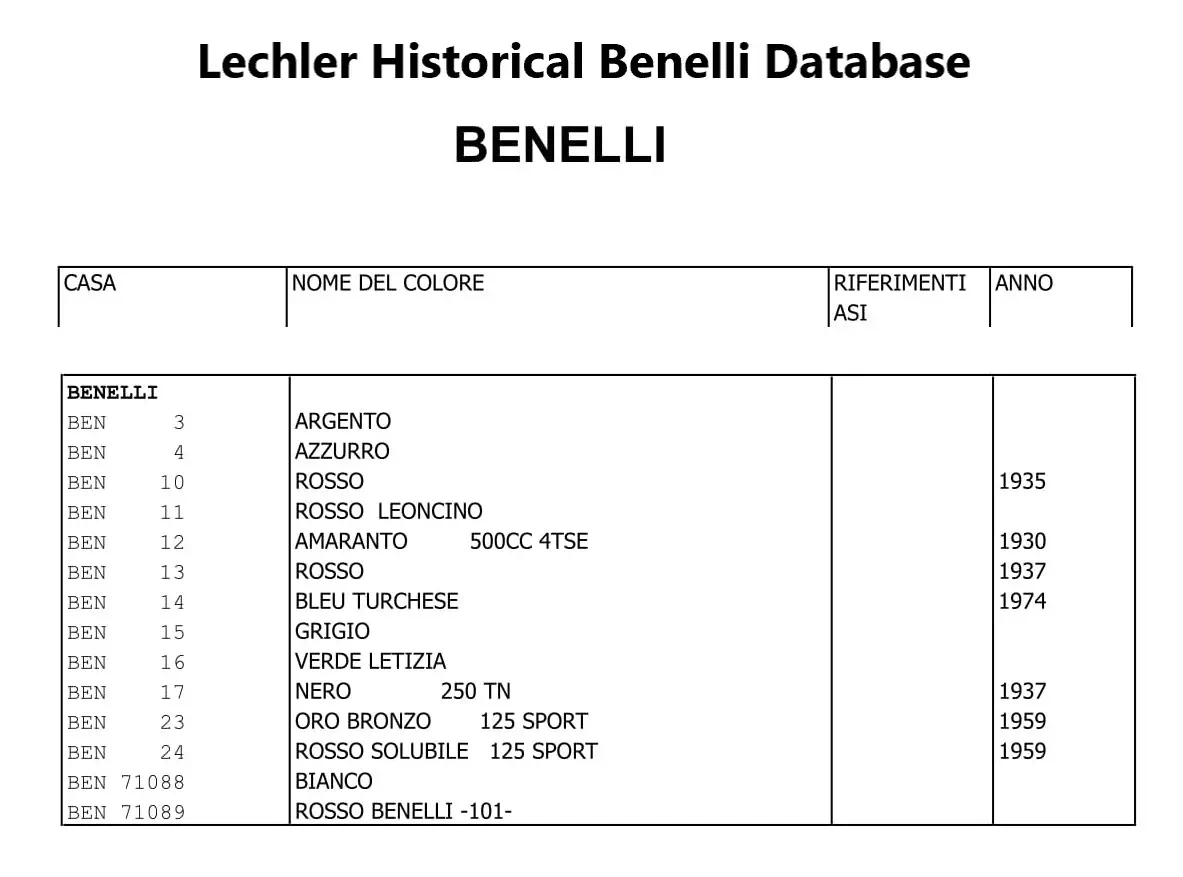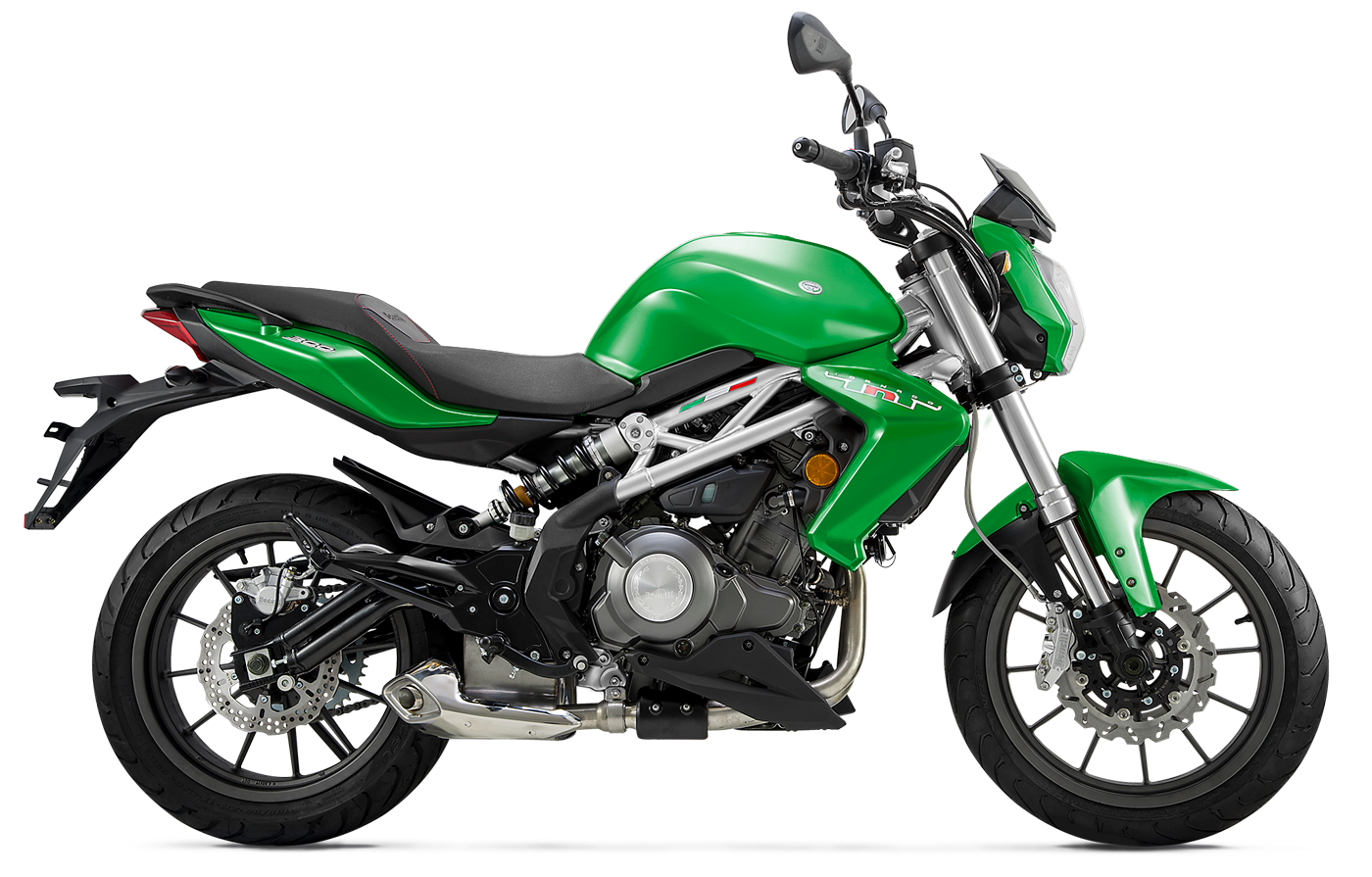 Webpage tags - #benell#benellimotorcycle#paintcodesforbenelli