Innocenti Paint Codes & Crossovers

Innocenti was an Italian machinery and automobile manufacturer, originally established in 1931 by Ferdinando Innocenti. The company initially started as a steel tubing manufacturer and later became famous for its Lambretta scooters and a range of compact cars produced under license from British Motor Corporation (BMC).
Key aspects of Innocenti's history include:
Early Years: Ferdinando Innocenti founded the company in Milan, Italy, initially focusing on steel tubing and related products. This industrial expertise laid the groundwork for the company's later ventures into vehicle manufacturing.

Lambretta Scooters: During the post-World War II era, Innocenti saw significant success with the Lambretta scooters, named after the Lambro river in Milan. These scooters were designed to provide affordable transportation for the masses in the post-war economy and became popular both in Italy and internationally. The Lambretta brand became synonymous with Italian style and practicality and remains a cult classic among scooter enthusiasts.

Automobile Production: In the 1960s, Innocenti started producing cars under license from BMC. These included Italian versions of the BMC Mini, which were initially almost identical to the British models but later featured unique bodywork. Innocenti's version of the Mini, known as the Innocenti Mini, was stylish and well-received, particularly in the Italian market.

Ownership Changes and Decline: Innocenti faced financial challenges in the 1970s, leading to a change in ownership. The company was taken over by British Leyland, the successor to BMC, in 1972. Later, in the 1980s, the company came under the control of the De Tomaso group, which also owned the Maserati brand at the time. Under De Tomaso, Innocenti produced small cars, some based on Daihatsu models, but the company struggled to maintain profitability.

Closure and Legacy: The Innocenti factory in Milan closed in the late 1990s, marking the end of the brand's car production. The Innocenti name, however, left a lasting legacy in Italian automotive history, particularly remembered for its stylish and practical Lambretta scooters and the popular Innocenti Mini.
Today, Innocenti is often remembered with nostalgia, especially for its role in popularizing the scooter as a fashionable and affordable mode of transportation and for its contribution to the Italian automotive industry through its production of compact and stylish cars.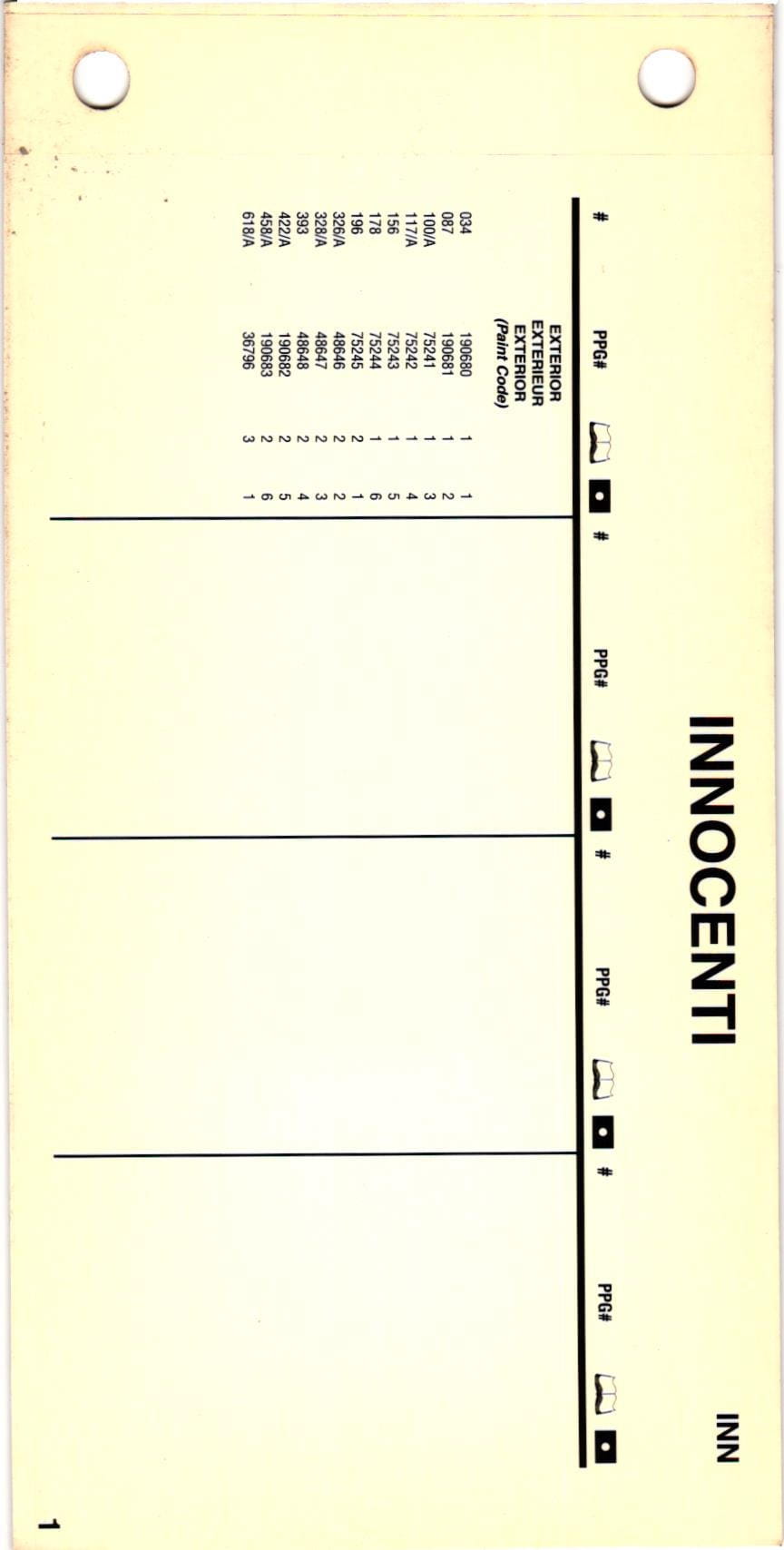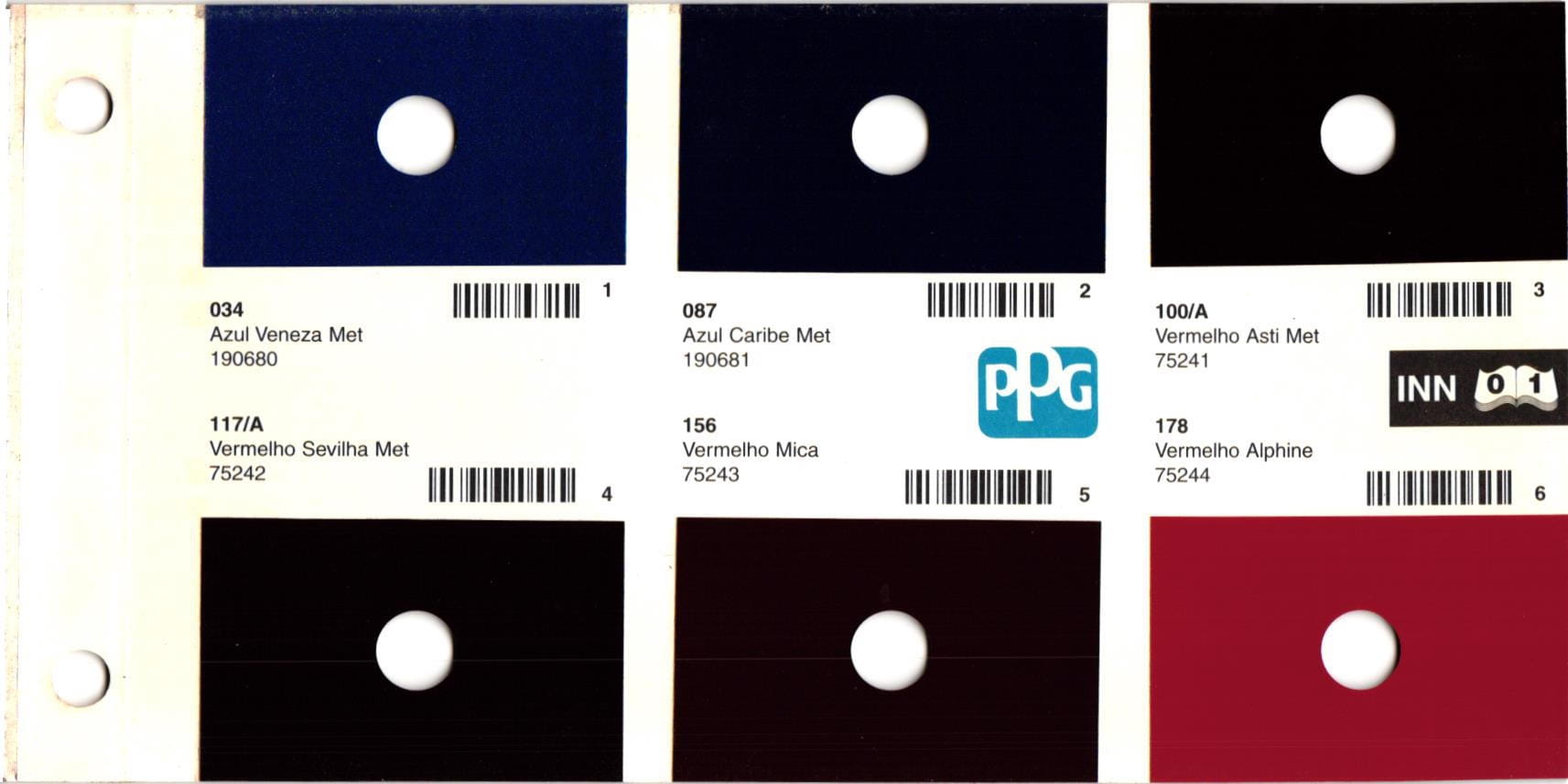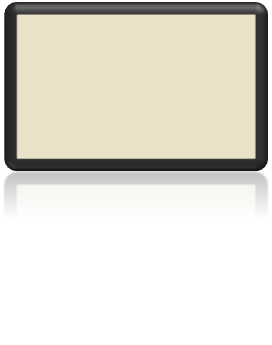 Code 42
1973 - 1976
Solid Color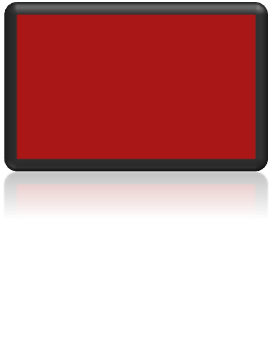 Code 55
1973 - 1976
Solid Color