Saturn Paint Color History 1991-2010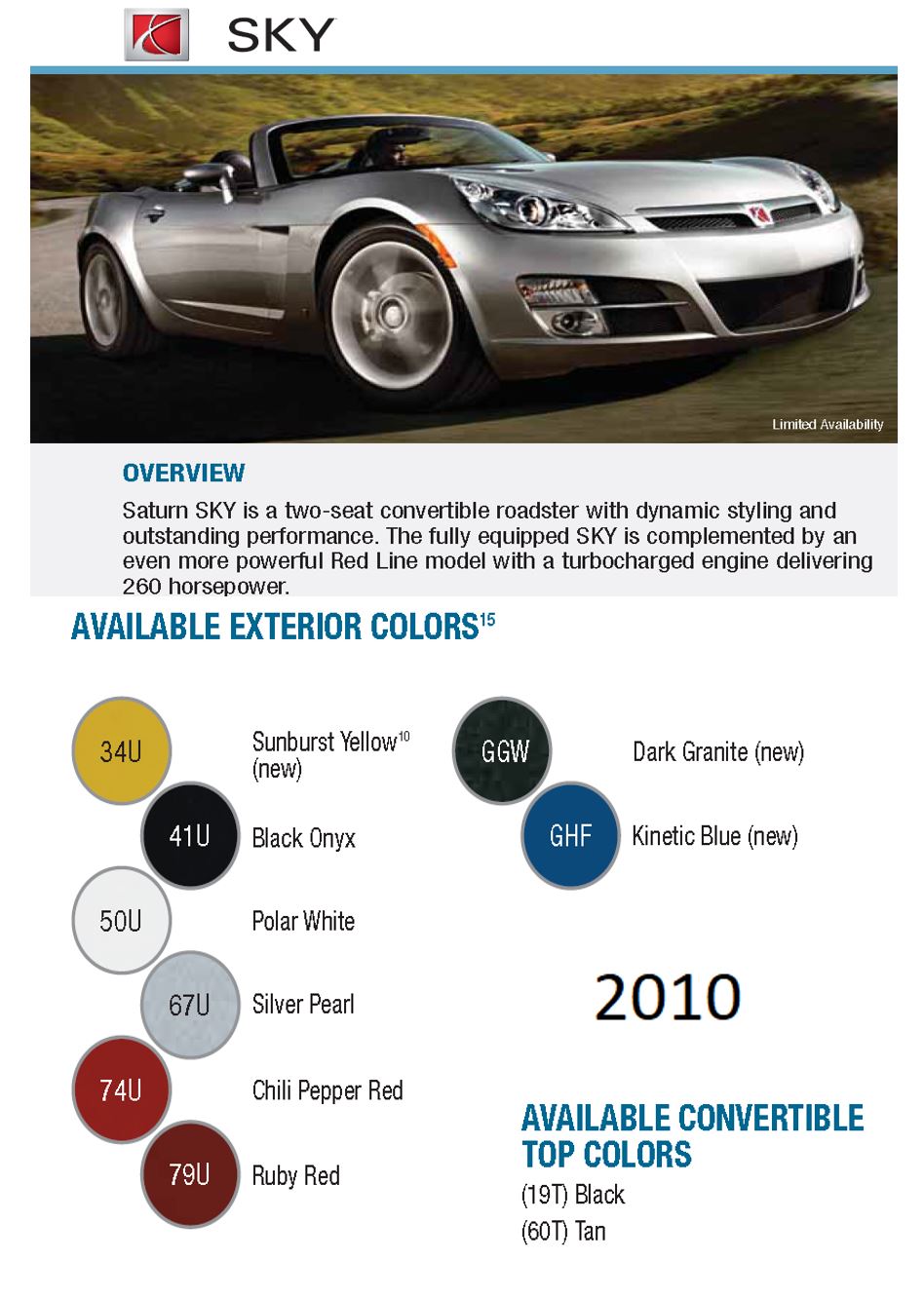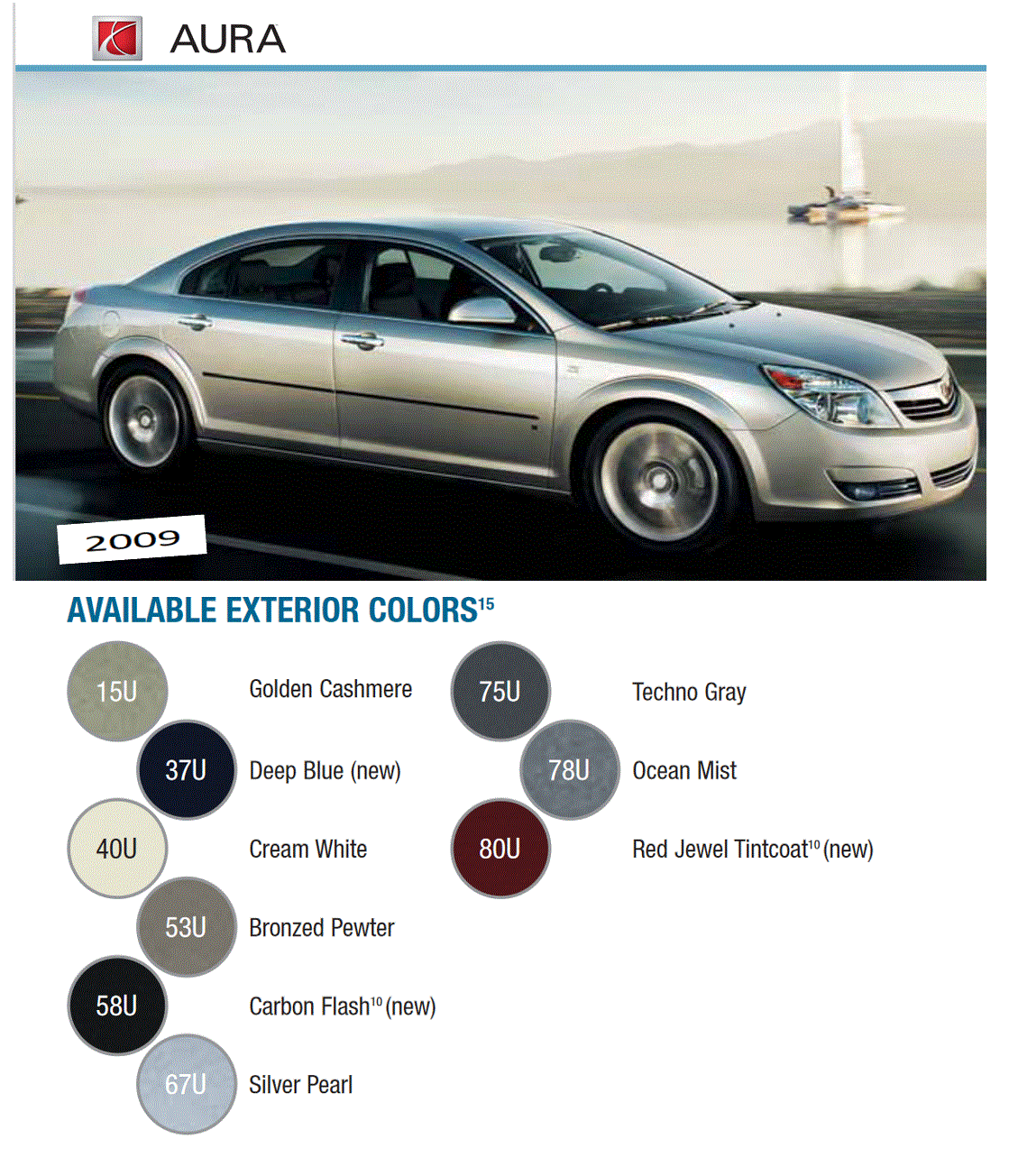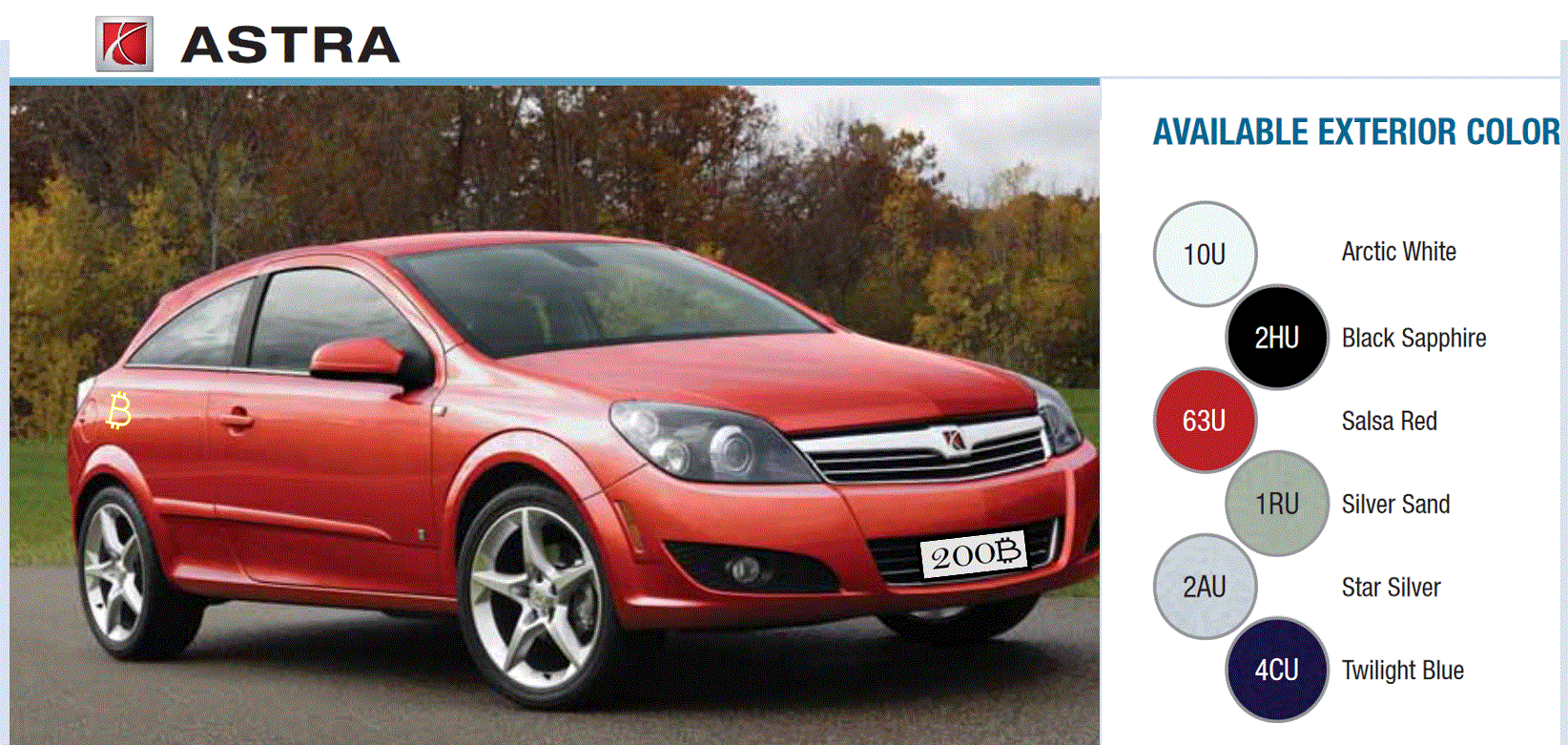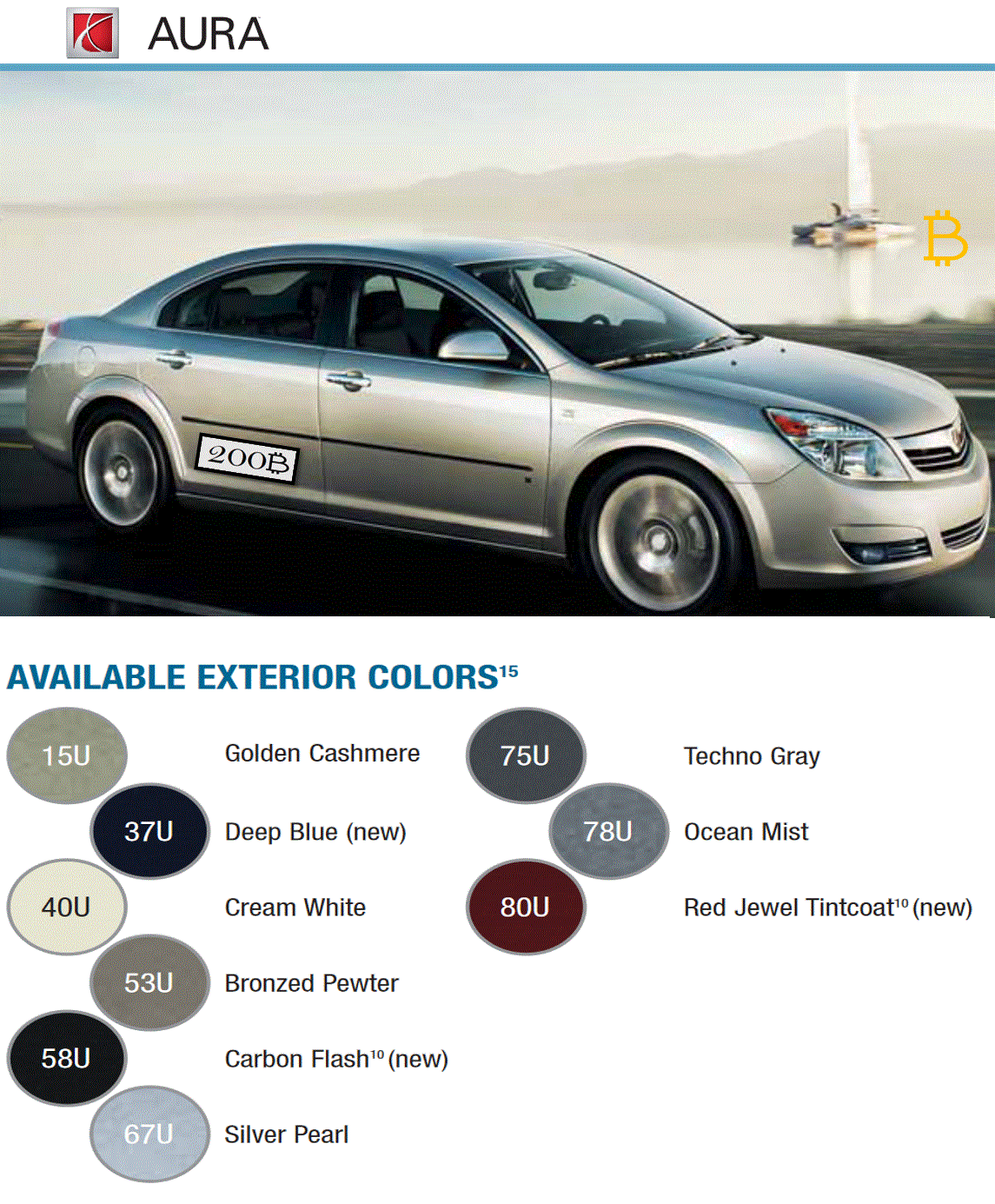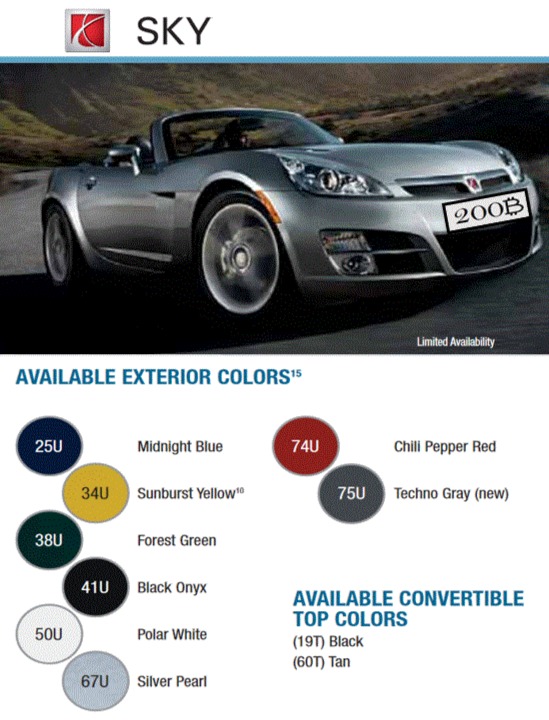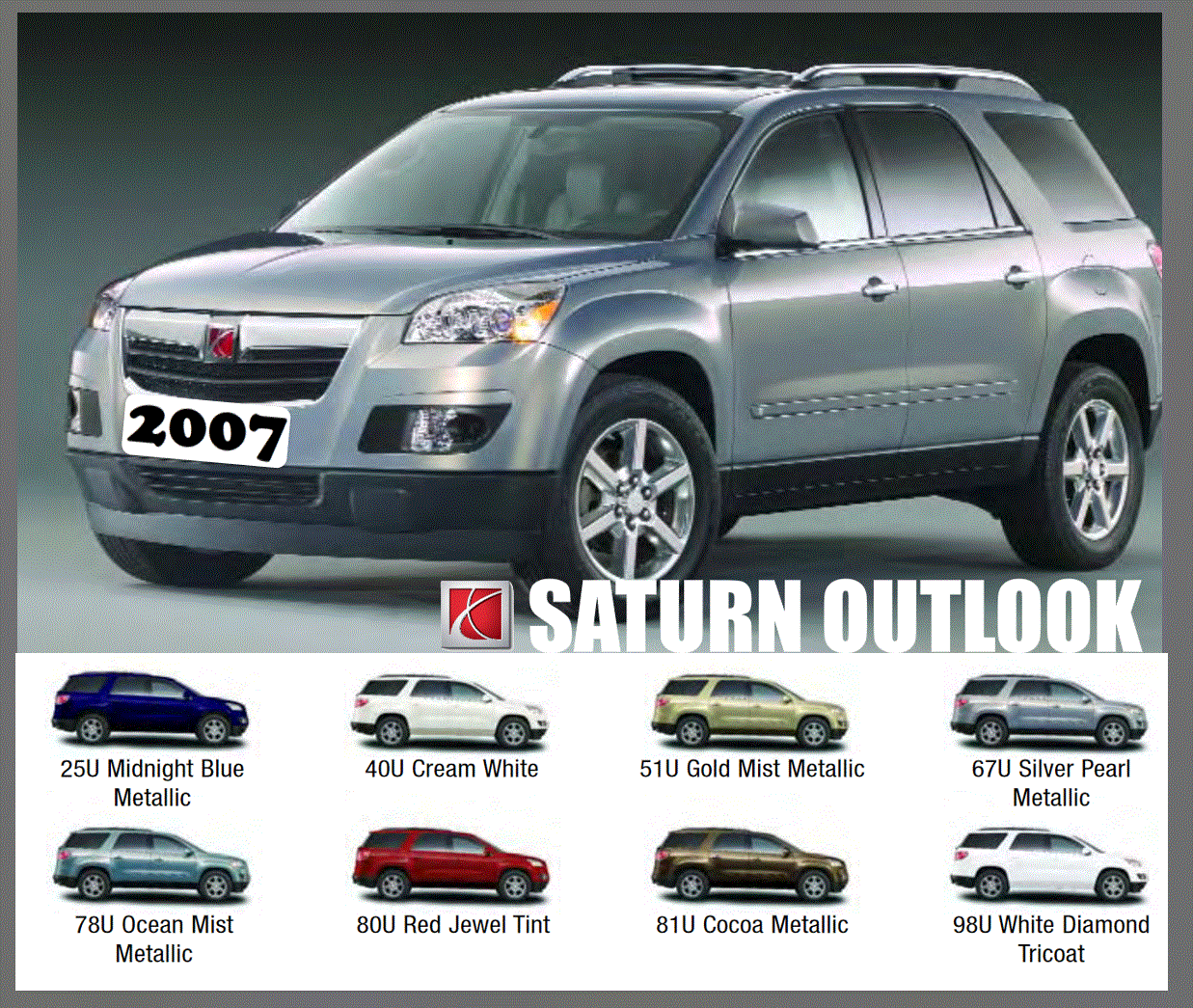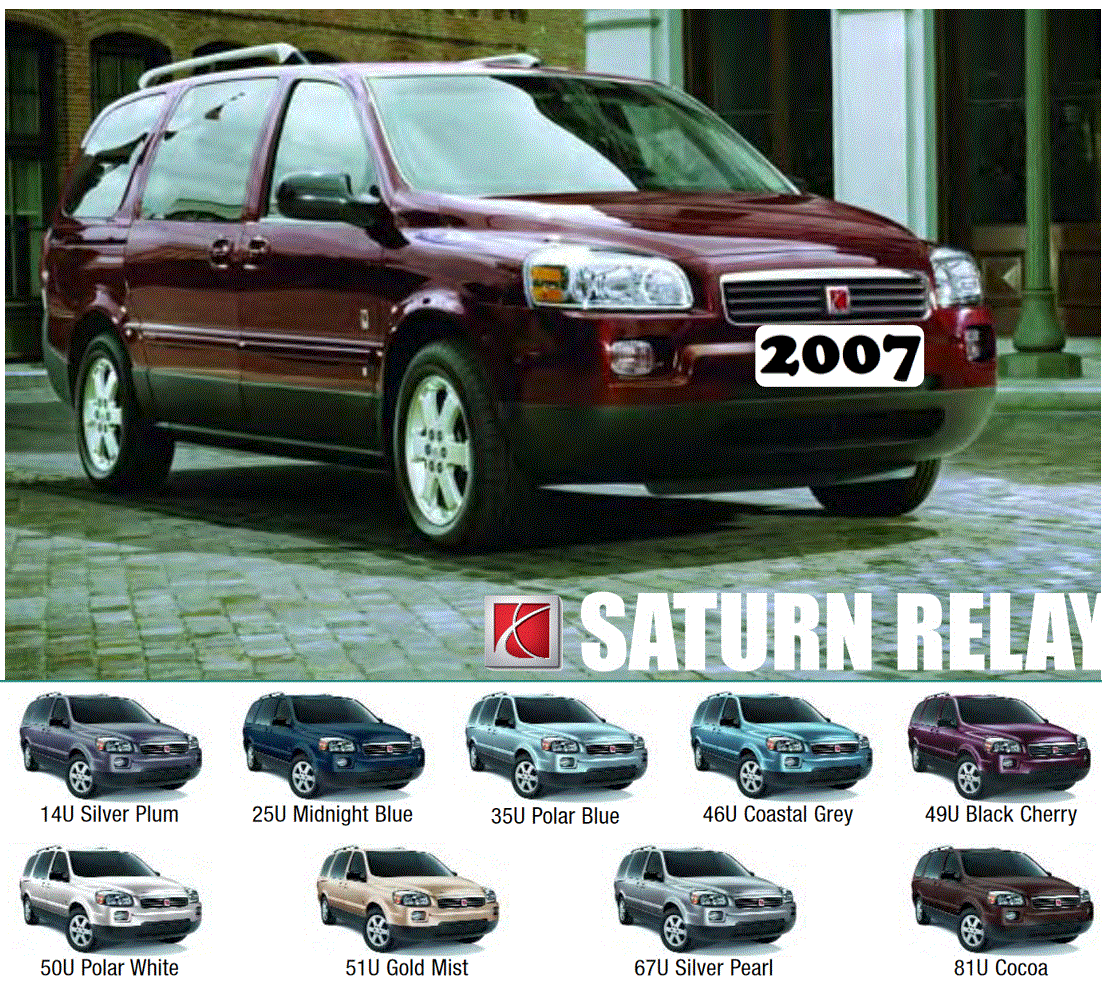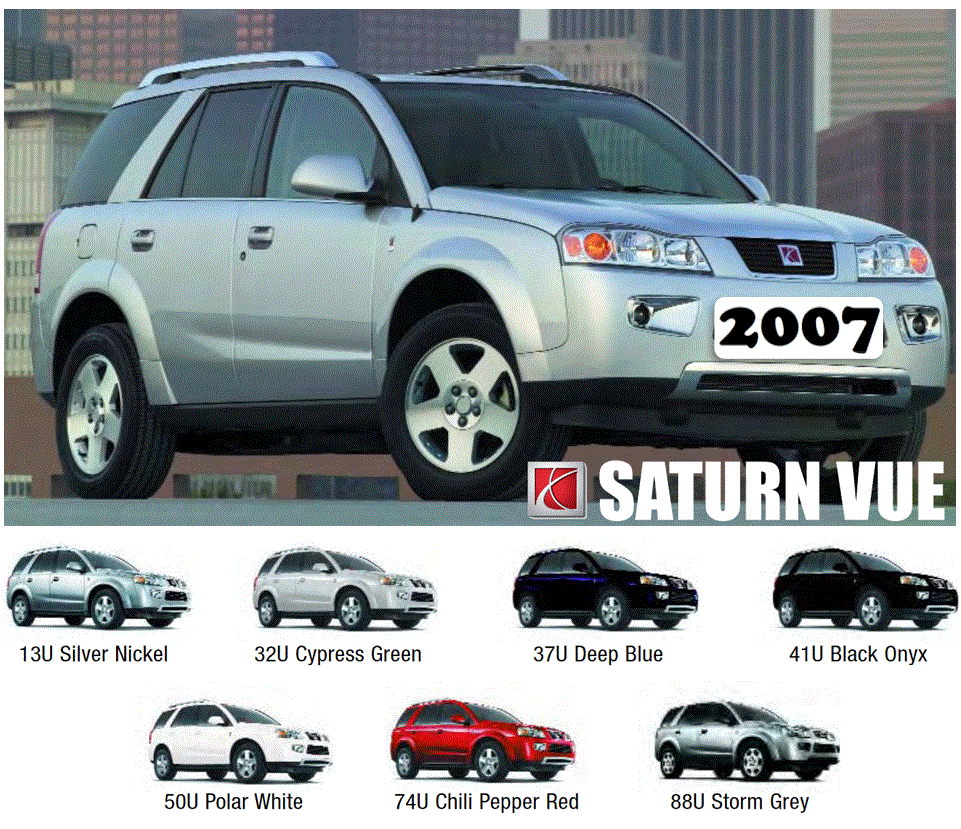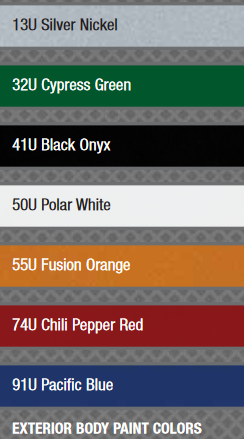 Colors used for 2006 Saturn Relay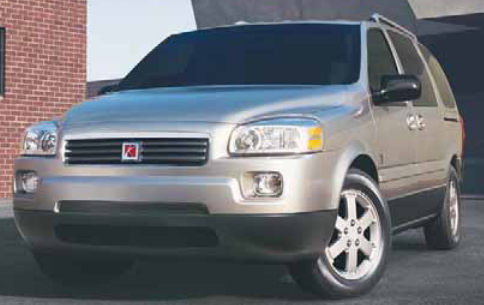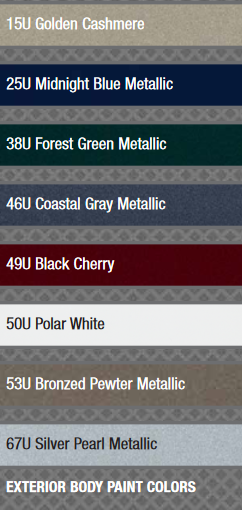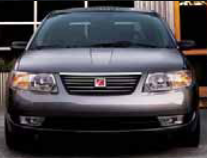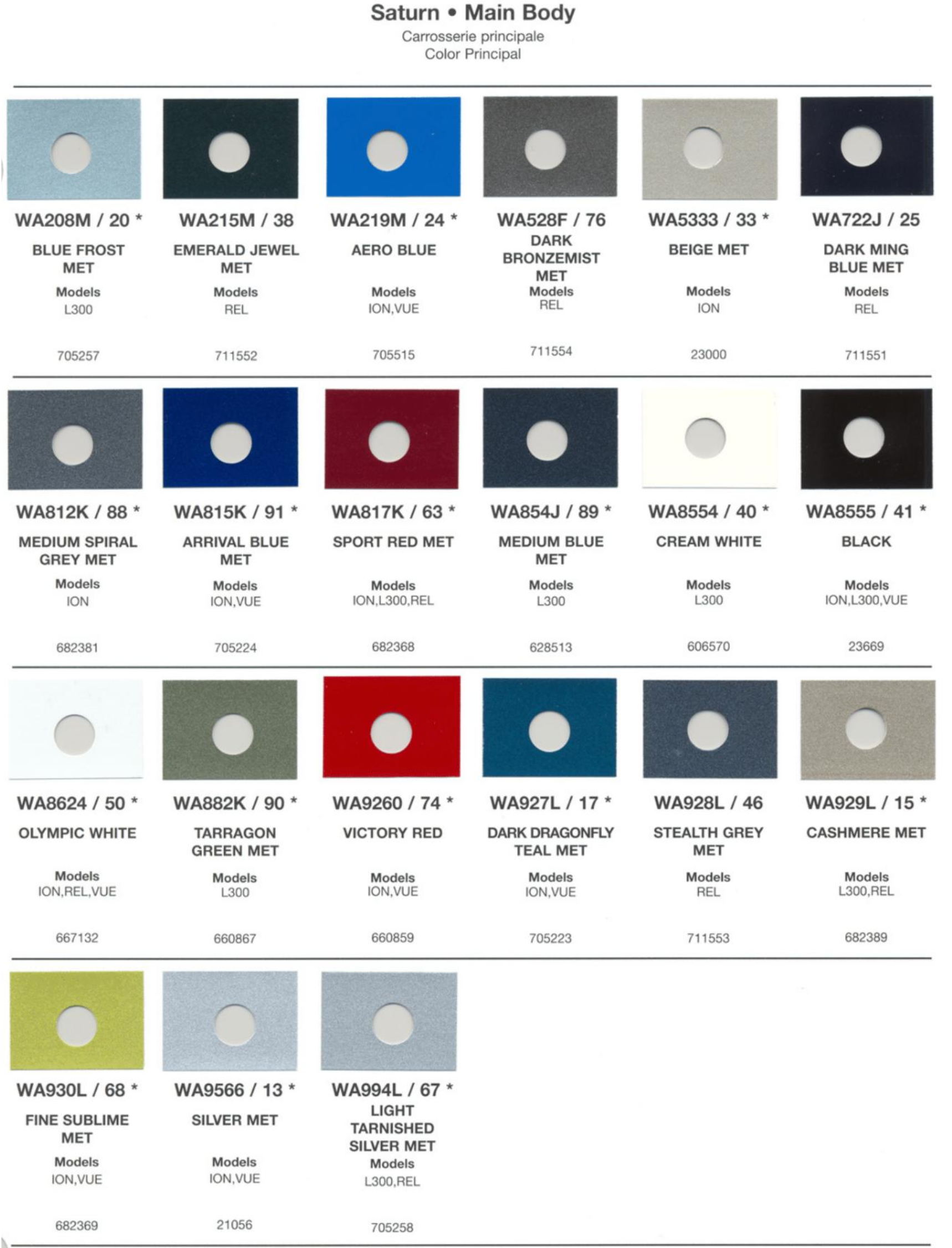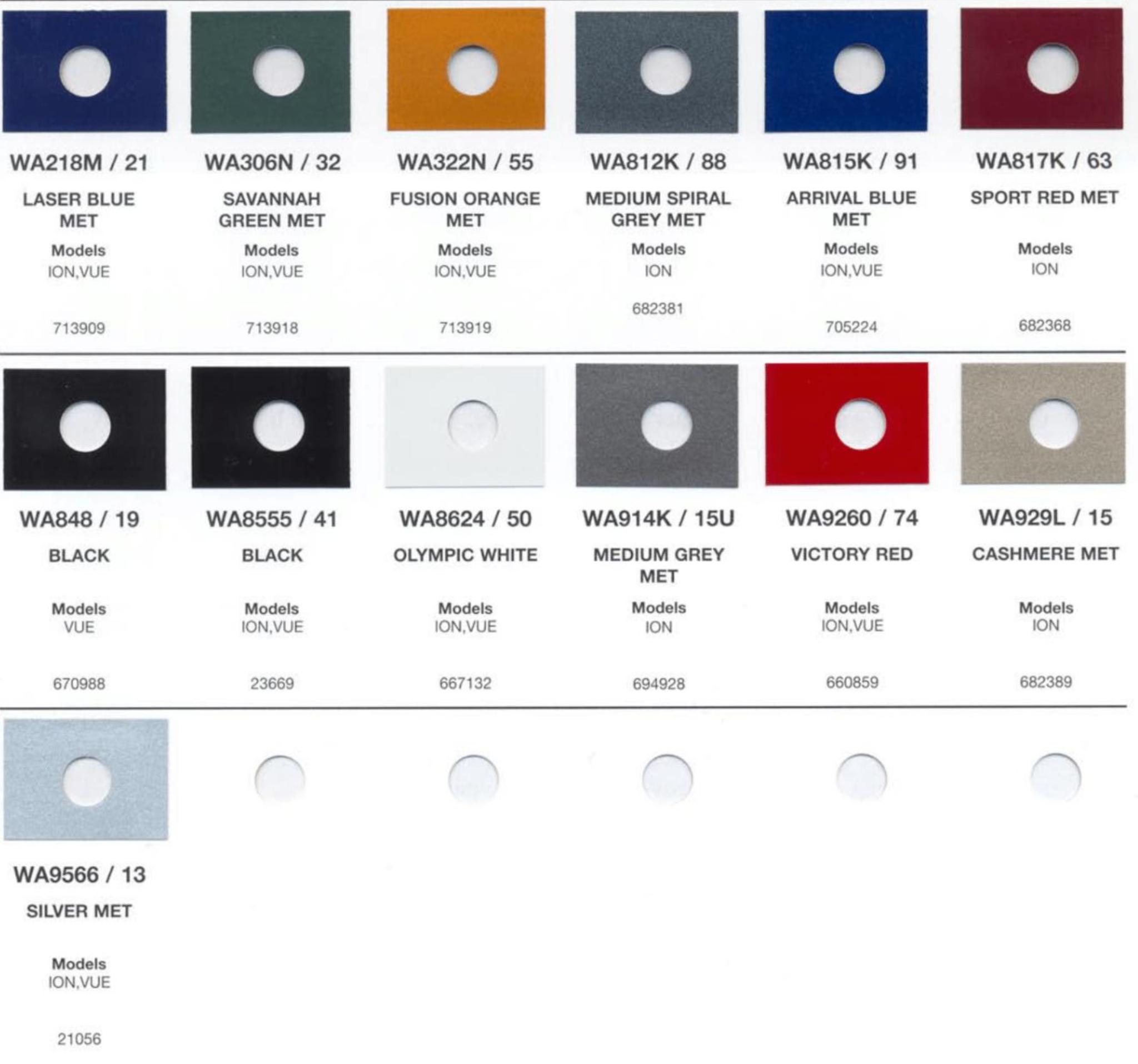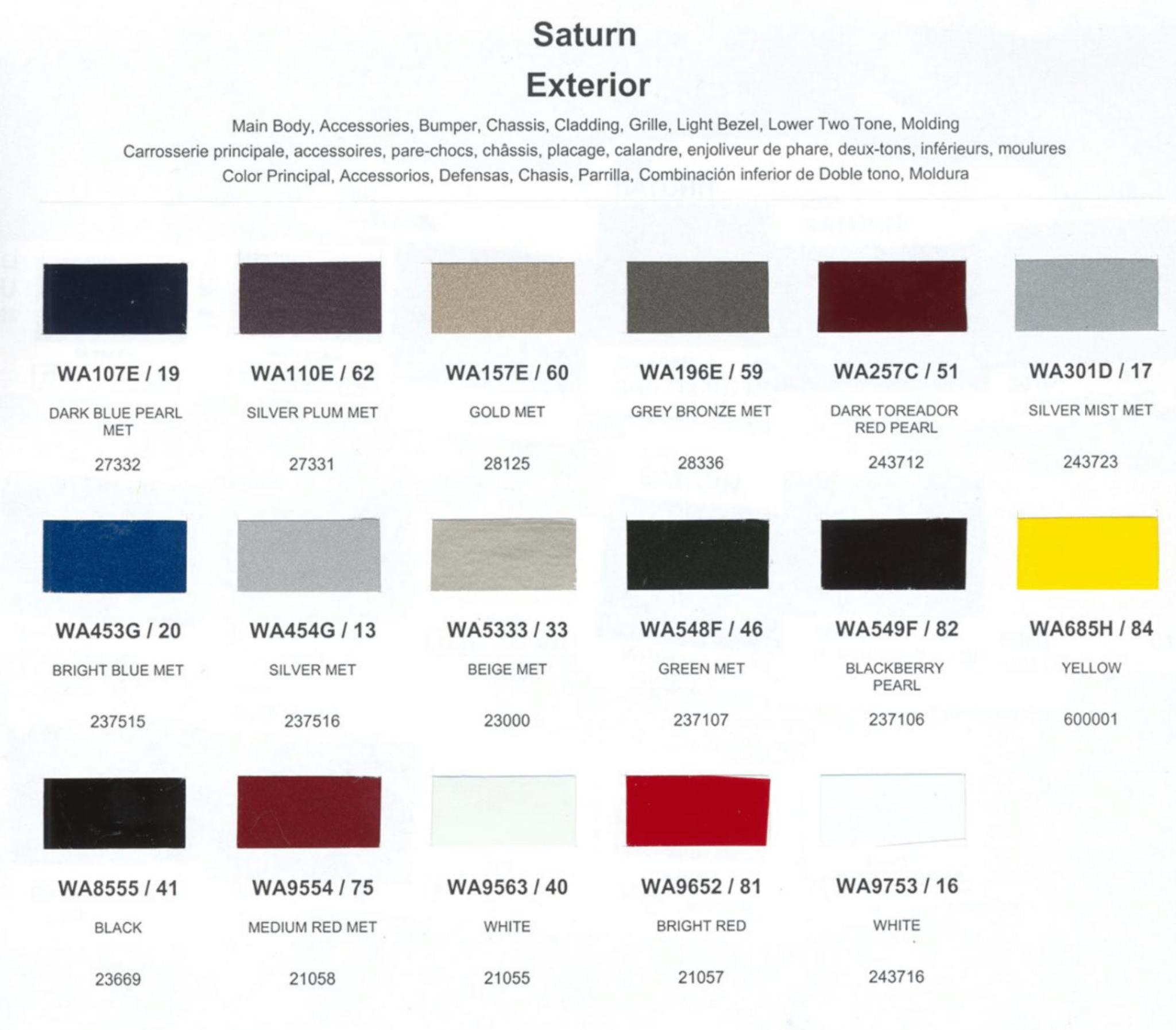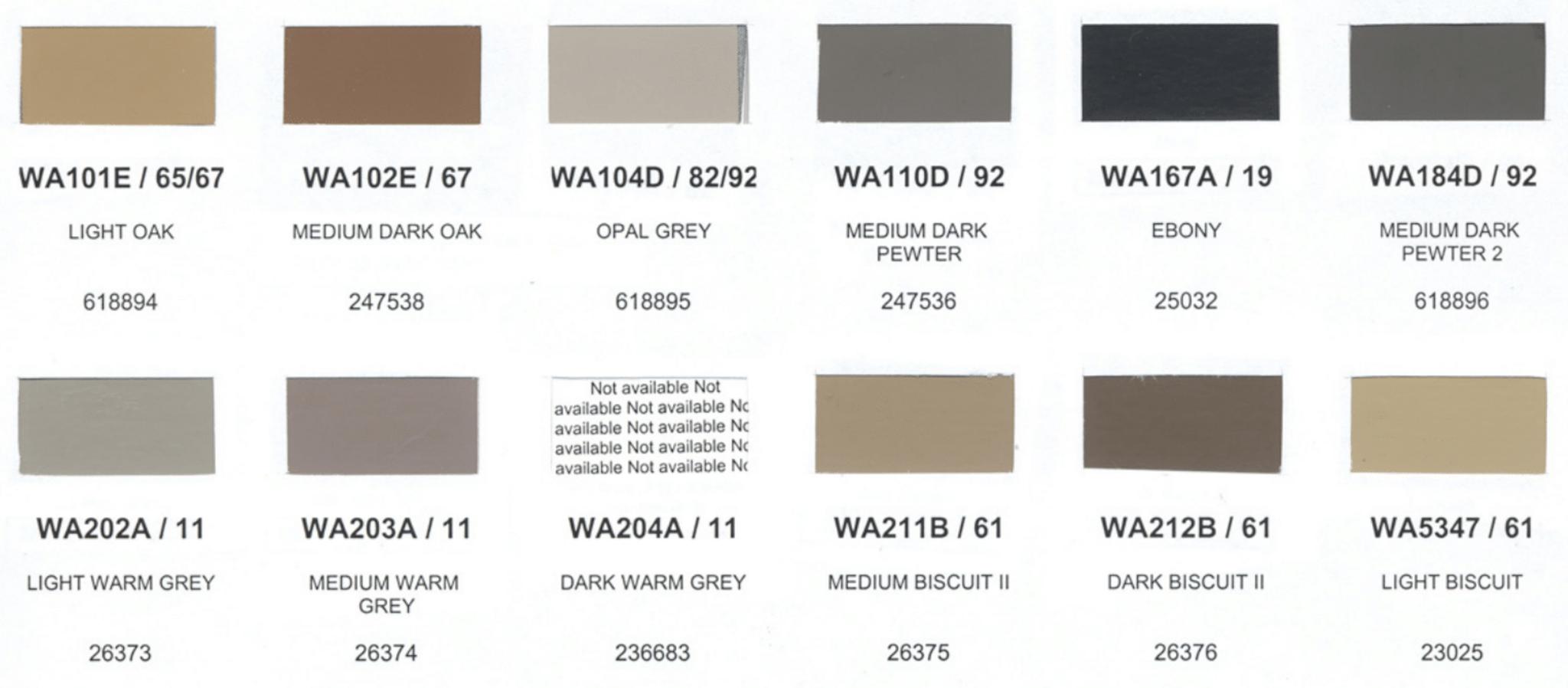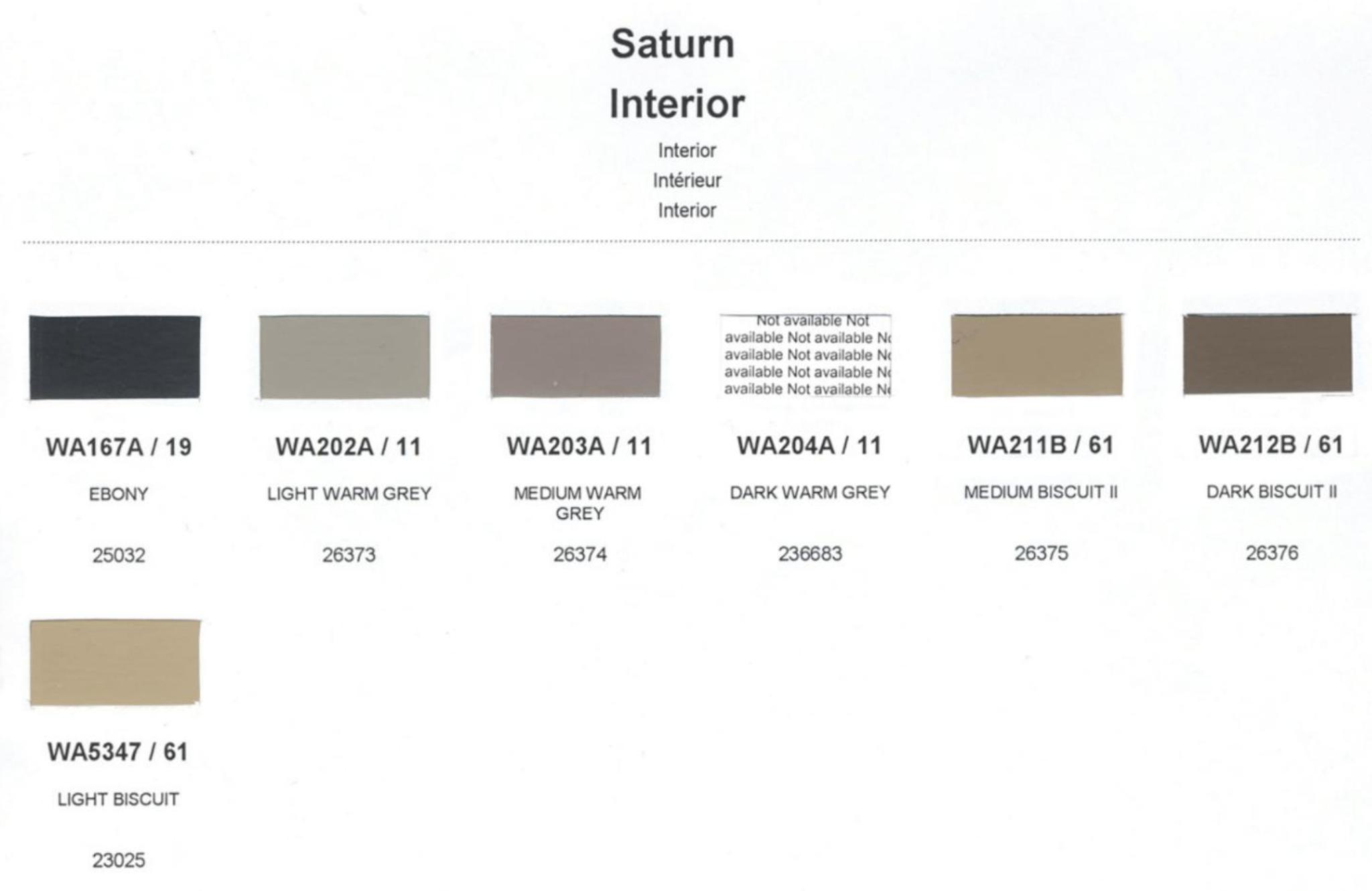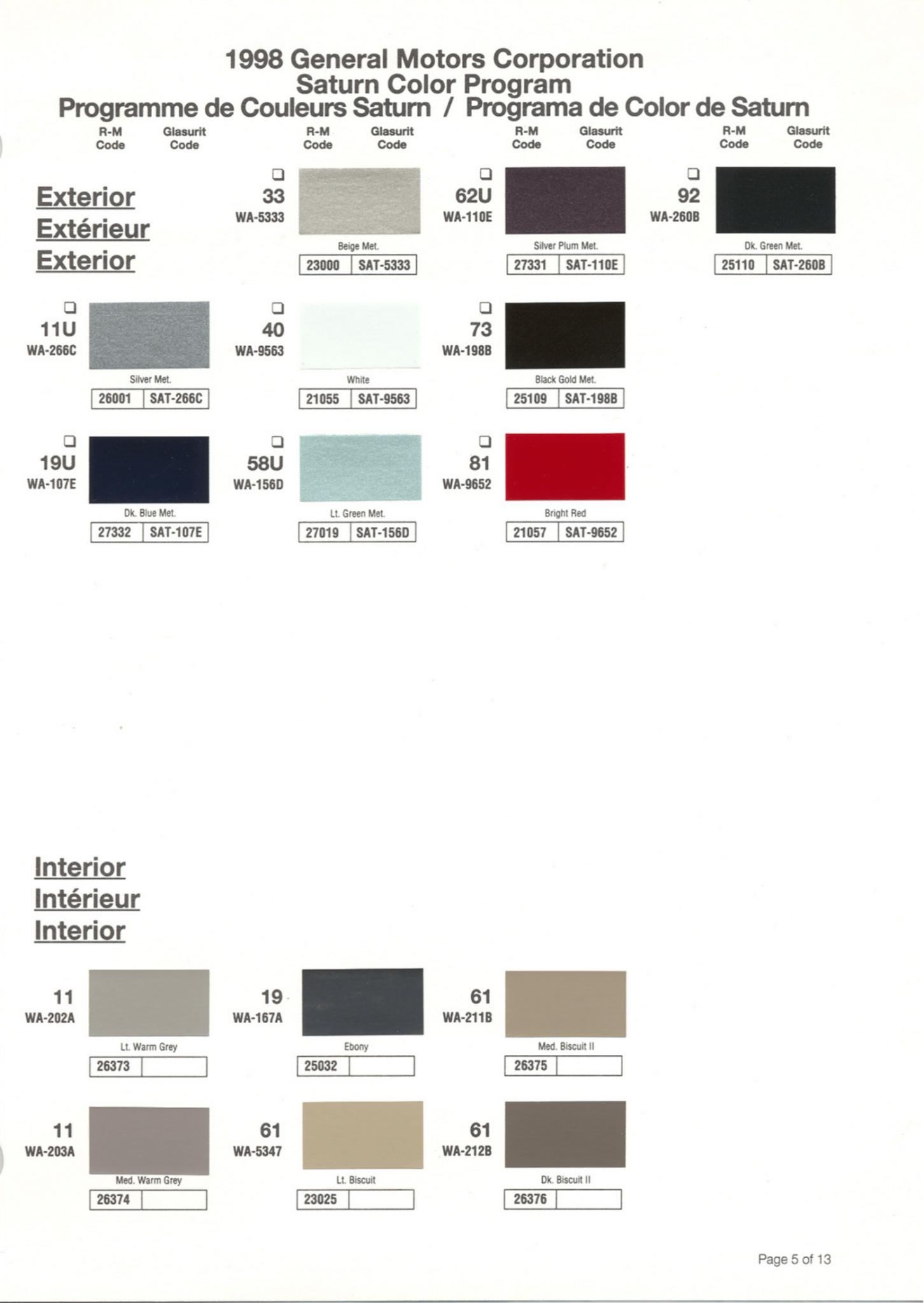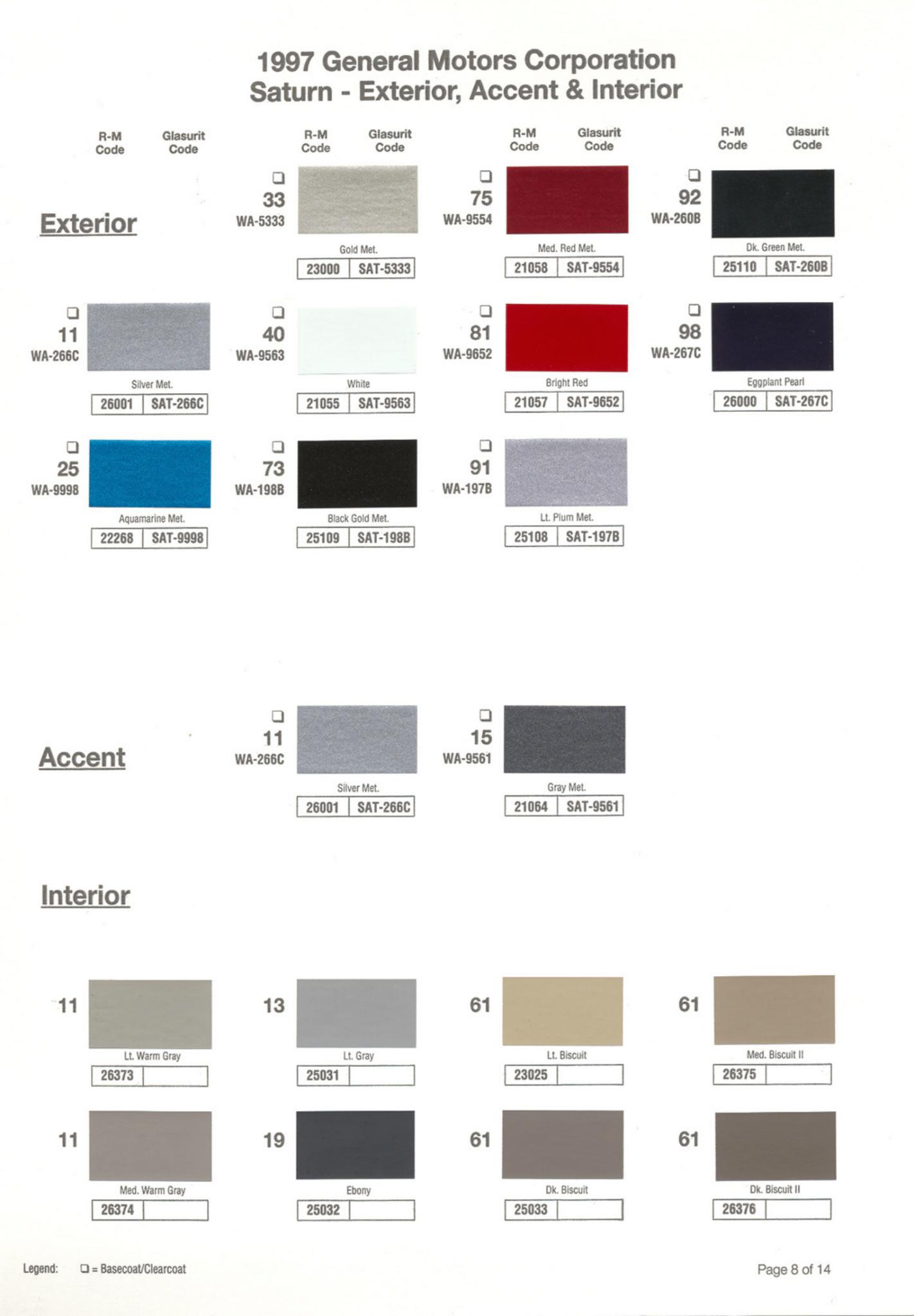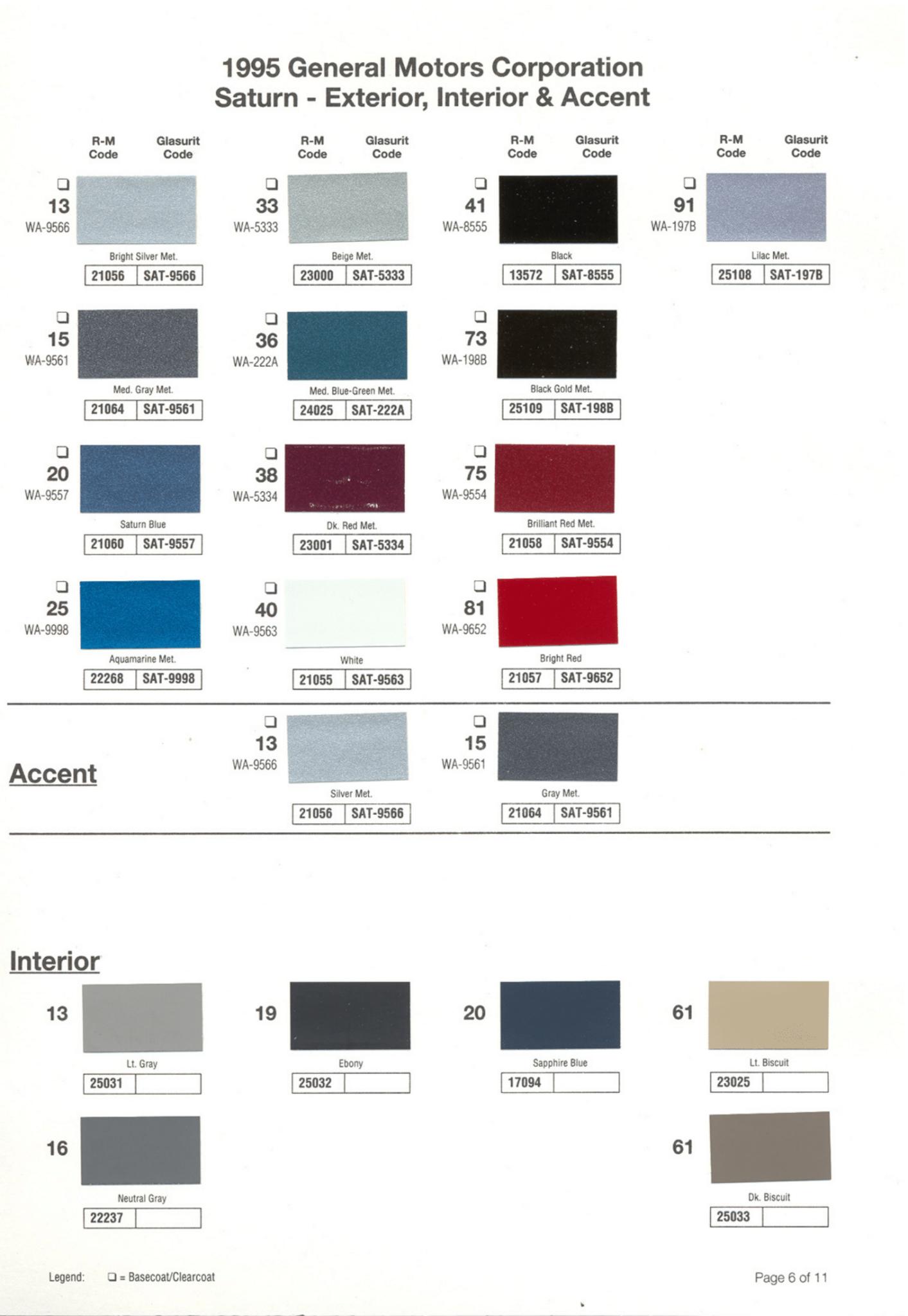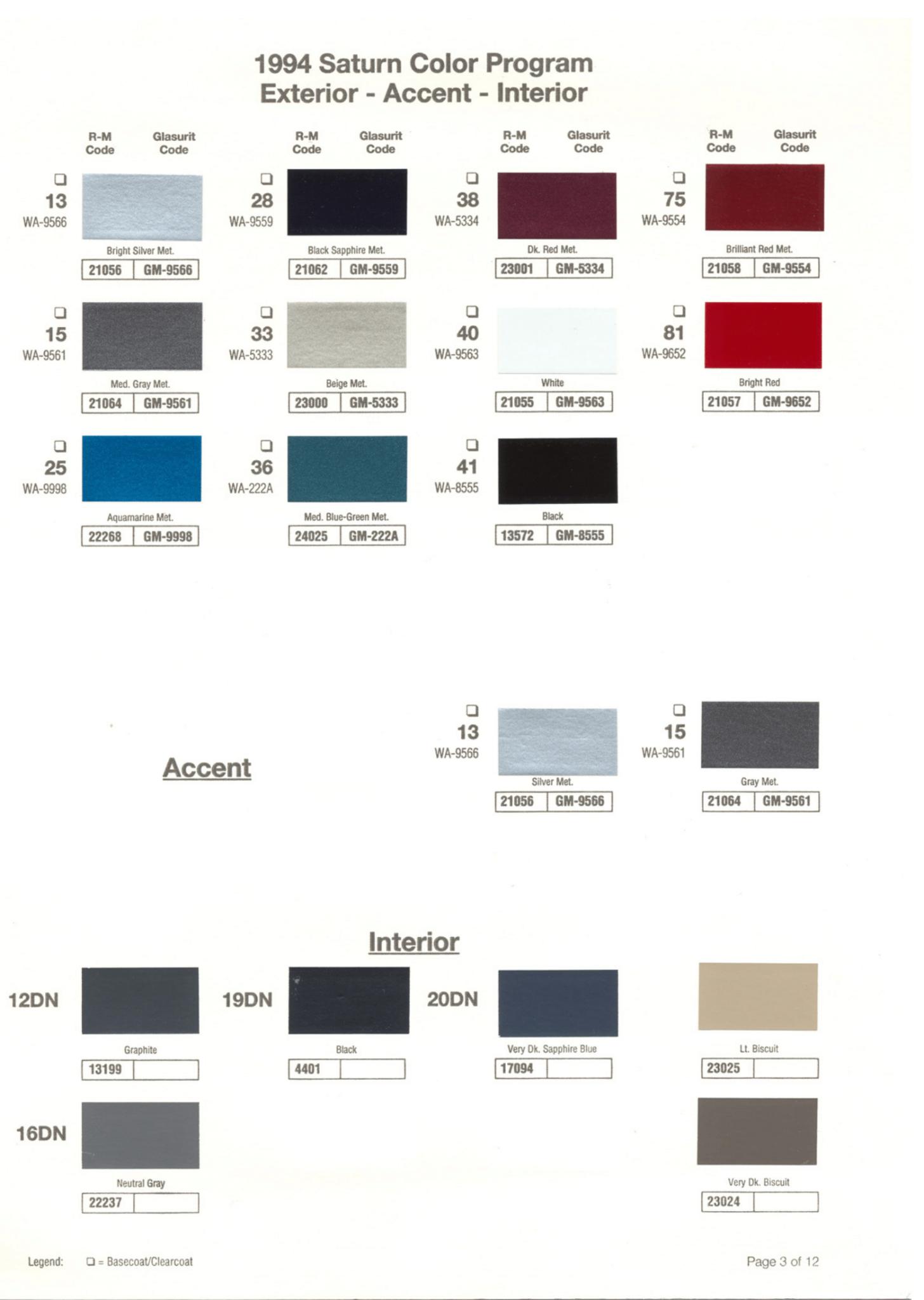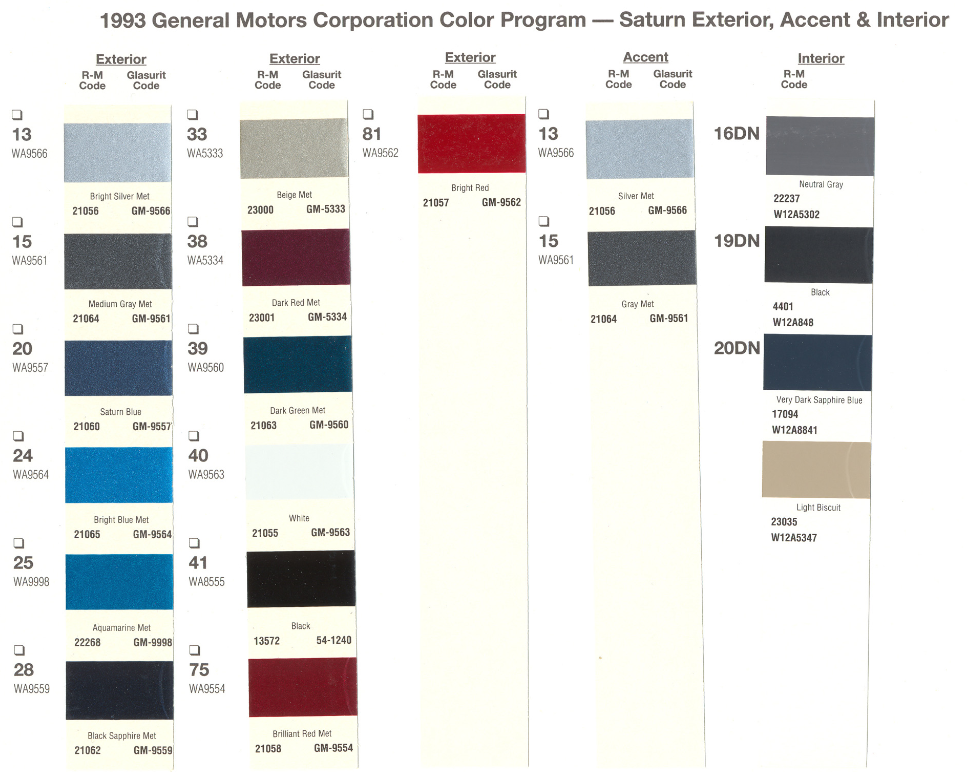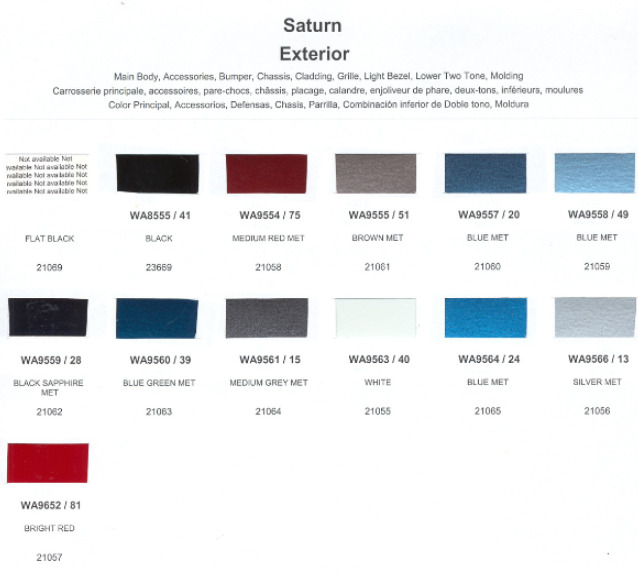 Use this table to look up any Saturn paint by any aftermarket paint company. Not every code is listed here, just the ones that are are listed publicly.
This table does contain all the Saturn paint codes that have ever existed. The empty boxes on top are filters you can type in to help search for your paint code. The first column is the 2 digit or 3 letter General Motors paint code. The second column is the WA General Motors code. The 3rd column is the Color Name. Now the color name differs by every thing you can imagine. As long as the WA code matches and the color name or shade (5th column) look good it's generally a good code. Now the from and to columns are the years generally used for that color. There is always a year off between every company too, so don't be concerned if the year is only close by a year or two. All in all use every resource available to find your paint code. Now the Akzo to No Mix columns are stock numbers for the paint companies. They are exact and formulas for the paint codes across from them. The On column is where the paint code relates to vehicle. Any questions, find me on twitter.
Hd Paint Code DOTcom Saturn Color Code & Paint Manufacturer Paint Code Table Feel Free to share, it helps my SEO rankings!