Welcome to our Fiat paint code reference guide! Here, you'll find a comprehensive list of paint codes and color schemes for Fiat vehicles.
Our easy-to-use table displays the various colors available for each Fiat model and its corresponding paint code, organized by model and year. Simply select your make and model from the dropdown menus at the top of the page to find the paint code for your specific vehicle.
In addition to the paint codes, we also provide a brief overview of the history of Fiat and the evolution of its color schemes over time. Whether you're looking to match your Fiat's paint color or simply want to learn more about its design choices, our guide is an excellent resource.
Thank you for visiting our site, and we hope you find our Fiat paint code reference guide helpful!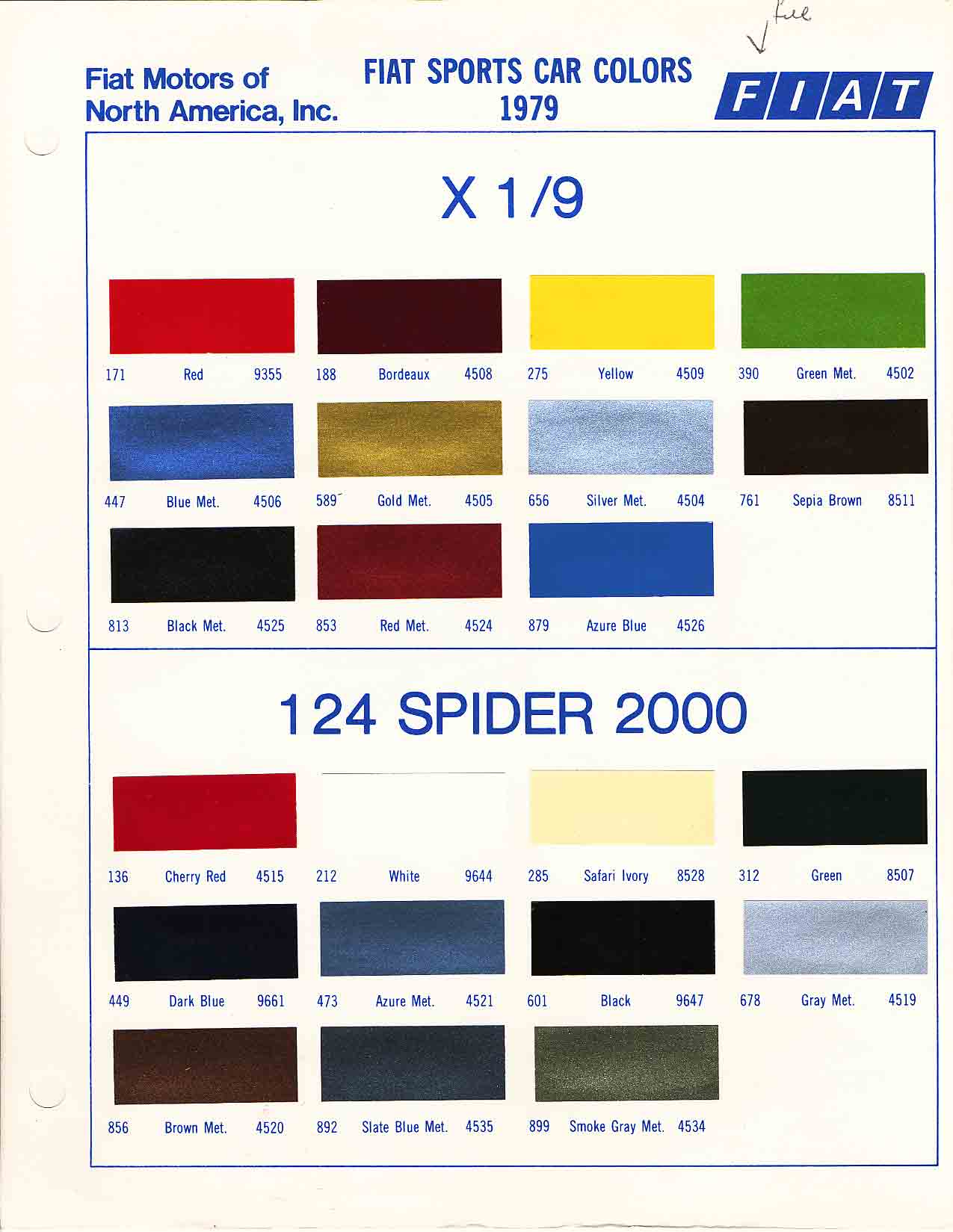 1967 to 1971 Fiat Paint Codes